This week's Ecosophian offering is the monthly (well, more or less!) open post to field questions and encourage discussion among my readers. All the standard rules apply — no profanity, no sales pitches, no trolling, no rudeness, no paid propagandizing, no long screeds proclaiming the infallible truth of fill in the blank — but since there's no topic, nothing is off topic.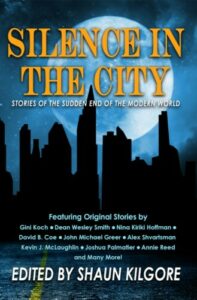 Before we begin, I'm pleased to announce that the latest kickstarter from Founders House Publishing has succeeded in reaching its goal, and the Silence in the City anthology will be happening — including a very edgy story by yours truly. The kickstarter campaign is now finished. However, Founders House will also be putting out an open call for submissions for stories between 2500 and 5000 words in the science fiction, fantasy, and horror genres on the theme of this anthology. This is a paying gig, so fire up your keyboards and go for it.
With that said, have at it!