Back in July, when I realized there were five Wednesdays on that page of the calendar and I didn't have anything lined up for the fifth, I asked my readers what they wanted to hear about. The resulting discussion saw quite a few possibilities bruited about, and so I decided to devote an upcoming post to each topic that (a) was of interest to my readers and (b) I had something to say about. The first two of those—an overview of the Long Descent, the slow ragged process of decline now under way that will end in a postindustrial dark age a few centuries from now, and a discussion of the metaphysics of sexuality—have already appeared.  This week's post is another, and the subject is Carl Jung's concept of synchronicity.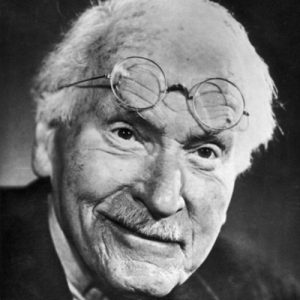 There are various ways we could start making sense of that concept, but the best is to start with Carl Jung himself. Jung was trained as a medical doctor and took up psychology in the late nineteenth century, just as it was crystallizing into an independent science.  He became a student of the famous Viennese psychologist Sigmund Freud and did a great deal of original work in Freudian psychology—among other things, he devised the association test, one of the few sources of experimental evidence supporting Freud's theory of an unconscious mind. In 1913, however, he and Freud parted ways because Jung could no longer accept Freud's insistence that the contents of the unconscious mind consisted solely of repressed material relating to sex.
On the basis of his experiments and his work with countless patients, Jung came to believe that the unconscious mind included at least two levels. The personal unconscious was the one Freud had explored, though even there Jung showed that it could contain any number of things the conscious ego didn't want to think about, not just sex.  Below that level, however, was a set of unconscious patterns that didn't get there by way of repressions. They were found in all human beings, and they expressed themselves in countless forms—in dreams, myths, visionary experiences, slips of the tongue, works of art and literature, and much more. Jung came to call these deep patterns of human experience the archetypes.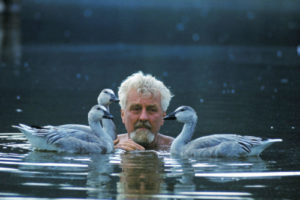 Research into animal behavior in the early twentieth century had picked apart the old and rather vague concept of "instinct" and showed that down deep in the brains of animals were templates that certain experiences would activate. When a gosling or a duckling hatches, for example, it has hardwired into its brain the idea that the nearest large moving thing is its mother. Konrad Lorenz, one of the major names in animal behavior research during Jung's lifetime, used to exploit this by making sure that he was the large moving thing close by when a clutch of goslings hatched; the goslings would then adopt him as their mother, and follow him eagerly from farmyard to pond, begging for food and imitating his behavior.  The mother-template in the gosling's brain latched onto Lorenz, and the gosling thereafter saw Lorenz through the filter of that template, attaching to Lorenz all those emotions and reactions that natural selection had primed it to apply to its mother.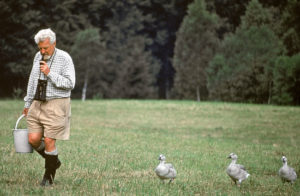 That was what Jung found in the human mind as well. The archetypes are the templates in our minds that guide our instinctive reactions. When someone falls in love, for example, what happens is that the lover-template—there are two of these, one for a female lover (Jung called this the anima), one for a male lover (the animus), and your sexual orientation depends on which of them are active in the deep places of your mind—latches onto another person the way the gosling's mother-template latched onto Lorenz, and assigns to the other person all the emotions and reactions that natural selection has primed us to apply to a mate. (Now you know why the behavior of someone who's giddy in love is often no more objectively reasonable than the behavior of the line of goslings following Konrad Lorenz down to the pond.)
If everything goes well, each of the archetypes comes into action at the appropriate point in the individual's life cycle, latches onto an appropriate target, and triggers the appropriate instinctive reactions. Unfortunately, since human beings are what they are, everything does not always go well, and when things get messed up, neurotic behevior is the result. Sometimes two archetypes get muddled up together:  for example, a young man may not separate the lover-archetype from the mother-archetype, in which case you get the pattern of obsessive fixation on the mother that Freud called the Oedipus complex. Sometimes the ego mistakenly identifies itself with one of the archetypes:  for example, another young man may identify himself with the enemy-archetype that Jung called the Shadow, in which case you get the pattern of obsessive fixation on antisocial behavior that modern shrinks call oppositional personality disorder. Each neurosis corresponds to a tangled relationship with archetypes: that's one of the key concepts of Jungian psychology.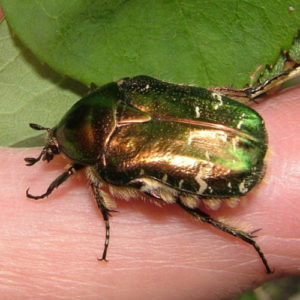 So far, so good:  it's a straightforward theory that has nothing in it that could offend even the most hardcore rationalist. Unfortunately for the rationalists, this is where things got weird. As Jung began to explore the archetypal background to his patients' neuroses, weird coincidences started happening far too often to attribute to chance. One of many examples was a case where a patient of his dreamed that she had been given a piece of jewelry in the shape of a golden scarab beetle. While she was telling Jung about this, he heard a tapping at the window of his office. He went to the window and found a large beetle bumping against the window as it tried to fly into the room. He opened the window and caught the beetle as it flew in; it was a rose-chafer beetle, as close a relative to the Egyptian scarab beetle as you'll find in Switzerland, and it's greenish-gold in color.  He handed it to the patient, saying, "Here is your scarab."
What makes this all the more fascinating is the clinical dimension of the event.  It's a common feature of psychoanalysis that patients will do their level best to cling to their neuroses: "get rid of the symptoms without making me change how I think" is the eternal cry of the patient under analysis. Jung's patient had identified her ego with her animus: that is to say, she was acting out a stereotypical male role in her culture, that of the know-it-all who can never be mistaken, and since she had an excellent education and a fine mind, she was able to protect herself against self-knowledge by convincing herself that she knew better than Jung about everything. The sudden appearance of her dream-scarab in waking reality shattered that defense and gave her the chance to grapple with her problems.  To her credit, with Jung's help, she did so.
The scarab, furthermore, is itself an expression of an archetype, the most important and most fugitive of the lot:  the Self, in Jung's terminology. The Self is the archetype of psychological wholeness, the template in which all the other archetype-templates fit in their proper places in perfect balance. You know the archetype of the Self is active when things in the psyche that are separate from the ego pull the ego toward balance with one or more archetypes, and so promote healing. As the incident of the scarab suggested, though, the influence of the Self isn't limited to internal psychological phenomena. Nor, as it turns out, are the influences of the other archetypes. They also seem to be able to bring about strings of meaningful coincidences, in which the outer world suddenly mirrors the inner world and dream-scarabs suddenly come tapping against the window of your analyst's office.
That landed Jung in deep waters indeed.  In the Western world from 1650 on, two dogmas have provided the foundations of modern thought. The first can be called the dogma of materialism:  the insistense that everything that exists in the universe is ultimately nothing more than matter in motion. The second can be called the dogma of mechanism: the insistence that everything that happens in the universe is the result of precise and, at least in theory, predictable chains of cause and effect.  Combine these two—and in practice, they are always applied together—and you get a vision of the universe in which everything that happens must by definition be brought about by some material cause.  Consciousness?  From within that standpoint, it's an illusion generated by lumps of matter behaving in complex but ultimately mechanical ways. Meaning, purpose, and value?  From within that standpoint, these are phantoms belonging to that same illusion.
Neither of these two dogmas were ever proved, or even subjected to experimental testing. They were simply taken on faith by most of the movers and shakers of the scientific revolution, and they have been taken on faith by most people in the Western world ever since. No other human society in recorded history has accepted both these dogmas—a detail that, to the promoters and believers of these dogmas, simply showed that modern Western society is uniquely enlightened and the thinkers of all other cultures somehow never quite noticed that their beliefs about the world were obviously sheer nonsense.
The problem was that Jung, try though he might, could find no way to explain the cascades of meaningful coincidences that surrounded some patients in analysis using material models of cause and effect. There was simply no way, to return to the example already given, that a dream one night could cause the appearance of a beetle at Jung's window the next day, or that these two could have been caused by some third material factor.  Jung was wrestling with that issue when something rather more interesting than a beetle came bumping at his mental window.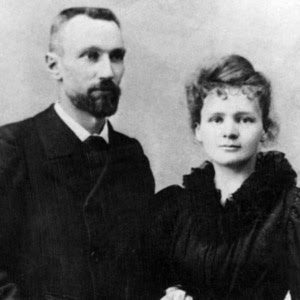 Like most European intellectuals of his time, Jung stayed abreast of the sciences, and so he became aware early on of the astonishing intellectual revolution kickstarted by the discovery of radioactivity.  In the last decade of the nineteenth century, Marie and Pierre Curie demonstrated that some minerals transformed themselves from one element to another—a feat that scientists until then had considered impossible—and that they did so by letting off bursts of unknown, dangerous rays. In the quest to explain these baffling phenomena, physicists plunged into the substructure of matter itself, and discovered a realm of phenomena that could not be explained by the dogmas of materialism and mechanism, no matter how frantically scientists tried to do so. Quantum physics proved, among other things, that the laws of nature are only statistically true—they're not the rigid mechanistic laws the dogma of mechanism require them to be. Nor were quantum phenomena limited by such pedestrian concerns as mere space and time.  Worse still, those same phenomena also could not be understood without bringing the consciousness of an observer into the picture.
The conventional wisdom of Jung's time, even after it had more or less absorbed these shocking developments, clung to the belief that the vagaries of the quantum realm were strictly limited to subatomic phenomena and could not extend to the level of phenomena that human beings can experience with their senses. Ah, said Jung, not so fast. Grant for a moment that there can be phenomena in the world of everyday life that have the same properties as the quantum realm—that violate the laws of cause and effect, and show a necessary connection to consciousness. How would we discover such phenomena?  From 1650 on, our cultural prejudices have insisted that such things don't exist, and a set of defensive mechanisms at least as elaborate as those used by individual neurotics have been deployed to keep such things out of sight if they do happen to be so rude as to come tapping at our windows.
Those defensive mechanisms all unfold from that classic logical fallacy, the argumentum ad ignorantiam or argument from ignorance. An argument from ignorance makes the claim that if we don't know what caused Y, then X must have caused Y. Silly?  Sure, but no other argument got used anything like so heavily by the soi-disant "skeptics" of the late twentieth century debunking movement. This "must have been" the planet Venus, that "must have been" a hallucination, this other witness "must have been" lying—it's all the same argument, the specific form of special pleading that insists that a materialist and mechanist explanation must be true unless conclusive evidence can be presented that it's not true.
What, in turn, defines evidence as conclusive?  The fact that the debunker agrees that it's conclusive—which, of course, he never does. That's the logical fallacy underlying the old wheeze "extraordinary claims require extraordinary evidence."  So long as your debunker gets to decide which claims are extraordinary and which evidence is extraordinary enough, it's another form of special pleading, and one that's worked double overtime plus Sundays and holidays to defend the dogmas of materialism and mechanism from critique.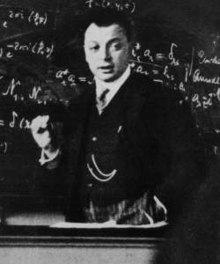 What Jung realized as he considered those defensive maneuvers and the dogmas they guarded was that the cascades of meaningful coincidences he was studying offered evidence for the existence of quantum-type phenomena in the world of ordinary human life. Those chains of coincidence, as we've seen, couldn't be explained by material cause and effect, and they always connected to archetypes, which are phenomena in consciousness. Jung proceeded to discuss the matter with no less a scientist than the Nobel Prize-winning quantum physicist Wolfgang Pauli, and with his help, developed a theory to make sense of the phenomena he was exploring.
There is, Jung suggested, a connecting principle uniting all things. This principle does not obey the rules of cause and effect, any more than quantum phenomena do.  It is not limited by space and time, any more than quantum phenomena are, and it cannot be understood without bringing consciousness and its contents into the picture, any more than quantum phenomena can. The cascades of meaningful coincidences that led Jung to his theory were simply the most obvious expressions of this principle on the scale of everyday human life, in exactly the same way that radioactivity was the most obvious expression of quantum-level physics on that same scale. To his postulated principle he gave the name "synchronicity."
It's important to understand that Jung's theory doesn't exclude material cause and effect. Quite the contrary, synchronicity can be seen as a way to refine the concept of material cause and effect, in order to explain things that don't make sense within a strictly mechanistic world view.  Like the crossing threads in a woven fabric, synchronicity and causality interact constantly, with chains of cause and effect unfolding over time while synchronicity pulls them this way and that in order to gather them into clusters of meaningful coincidence.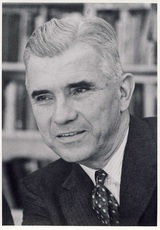 One of the tests of a good scientific theory is that it explains experimental results that other theories leave unexplained.  Jung's theory of synchronicity did exactly that, as it provided an explanation for the odd but robust results garnered by psychologist J.B. Rhine in his research into extrasensory perception (ESP). Rhine found that experimental subjects set to guess which of five Zener cards would be turned up got results that were greater than chance to a statistically significant degree.  Success in these experiments had striking correlations with the emotional state of the subject—thus, for example, scores fell steadily as the experiment was continued and the subjects got bored.
What makes all this impressively odd is that the results, though reliable, were only mildly better than chance—6.5 successes out of 25, on average, when chance would produce 5 out of 25. That proved extremely difficult to explain in terms of cause and effect: if there was in fact a "sixth sense," why was it providing so slight a trickle of information?  Introduce synchronicity into the picture, though, and the explanation is obvious: the results of the experiments showed the background level, so to speak, of meaningful coincidence in everyday life.
In situations of extreme psychological importance—again, Jung's patient and her scarab is an example—that level would rise sharply, to produce a stunning coincidence in response to the profound involvement of consciousness in the situation.  In situations characterized by boredom and mechanical repetition, in turn, the rate of meaningful coincidence would drop to zero, which helps explain why the industrial revolution promptly led to the glaring absence of synchronistic experiences that Max Weber characterized so memorably as "the disenchantment of the world."
Let's finish by taking a step back from Jung's theory, so that it can be seen in its wider context. The idea of an "acausal connecting principle," as Jung termed synchronicity, is nothing new in the history of human ideas—and of course Jung was fully aware of this fact. In his lengthy essay on synchronicity, in fact, he pointed to two cultural artifacts of the still-enchanted world—Western astrology, on the one hand, and the I Ching on the other—and showed that these systems of foreknowledge presupposed the existence of something more or less identical to synchronicity as Jung understood it. He was of course quite correct, and the traditional Chinese lore surrounding the I Ching gives synchronicity an extremely apt name:  Dao, which literally means "way" or "track," and is best understood as "the way things naturally happen."
Synchronicity is the Dao, the way that things unfold of themselves.  It could also be described quite adequately in ancient Greek as the Logos—a word that can be translated variously as "word," "proportion," or "reason," and might best be understood as the connection between things that gives them meaning. (My Christian readers are welcome to reflect on whether this has anything to say to the use of the same term in their theology.)  Perhaps the best label for it, though, is from Gregory Bateson: "the pattern that connects."  That's what Jung was talking about, and it's something of profound importance just now in a world in which meaningful connections so often appear to be in short supply.
*********
Two notes on unrelated topics. First, I'm pleased to announce that Founders House Publishing has launched a Kickstarter for the next two volumes of the Vintage Worlds series of retro-SF anthologies: stories set in the solar system our species dreamed into being in the early twentieth century, as distinct from the far duller solar system we actually got. Interested?  Here are the details.
Second, September also has five Wednesdays in it, and so I'm open to suggestions for what the fifth Wednesday post will be about. (A post on the novels of Hermann Hesse is already in the works for the first Wednesday in October, so you don't have to worry about that.) What would you like to hear about? Inquiring Druids want to know.