Naomi Wolf, one of the few journalists who responded to the Covid-19 phenomenon by doing what journalists are theoretically supposed to do and asking hard questions about the party line pushed by government and corporate flacks, has continued to follow that shocking act of independent thought into wider territories.  It's been quite something to watch.  A recent public post on her Substack went considerably further than she has before now, and suggested that the weirder aspects of recent history only makes sense if you accept the possibility that metaphysical factors play a significant role in our everyday lives.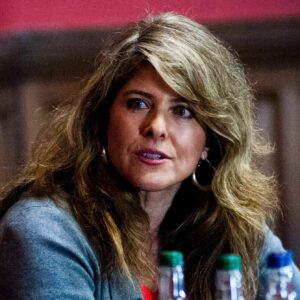 The idea isn't unique to her, of course.  Readers of this blog and my Dreamwidth journal will recall discussions of the bizarre way that people who'd spent years promoting natural health care modalities, and insisting that the pharmaceutical industry can't be trusted, turned in lockstep and started shrieking that the inadequately tested experimental vaccines being pushed by Big Pharma were our only hope and anybody who proposed alternatives or even asked the most basic questions was deliberately trying to kill their grandmothers. I was far from the only writer at the time who noted just how spooky the whole process felt—how it seemed as though some unseen presence had taken over the collective consciousness of the industrial world, and a great many individual minds as well.
More generally, the last seven years have been a very weird time. I'm not going to get into the details, because it would take us very far away from the theme of this essay. Let's just say that an astonishing number of people have ended up supporting things that are the exact mathematical opposite of the things they used to praise to the skies, without noticing the least incongruity between their previous stances and their current ones—and if you point out the difference, you can count on getting either the thousand-mile stare once famous as a mark of cult membership or a saliva-flecked rage fit larded with accusations of every kind of wrongthink you care to name.
The sheer bizarrerie of all this has encouraged a great many people these days to take a hard look at the unthinking materialism of our time, and to reassess the possibility that spiritual, religious, and occult teachings have something worthwhile to say about the present situation.  It's no accident, for example, that the Austrian mystic Rudolf Steiner is getting attention from all over the conservative counterculture these days.  His name first came up in those circles because he predicted that a vaccine would be developed that would prevent the people who got it from perceiving the spiritual world at all—and some reports of changes in consciousness among recipients of the Covid vaccines resemble this to an uncomfortable degree. Yet Steiner's teachings have a great deal more than this to offer, and it's been fascinating to watch people who a few years ago would have dismissed him as a crank approaching his work with open minds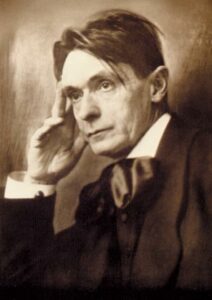 Wolf's proposal—basically, that what physical or psychological explanations can't cover might best be explored in terms of spiritual explanations—displays an equally useful degree of open-mindedness. In this latest post she's gone further than that, and addressed a perception that many other people have had:  the sense that over the last three years or so the world has passed "from the control of known gods or forces to that of gods or forces which were unknown."
Yes, that last bit is a quote from H.P. Lovecraft—it's from his prose poem "Nyarlathotep," a vision of the end of the world derived (like so many of his stories) from his dreams. It's appropriate to a discussion of Wolf's article, because there's something distinctly Lovecraftian about the image of the metaphysical world Wolf presents to us. She insists on seeing it in the kind of hardcore dualist terms that gave some kinds of Gnosticism a bad name, with the negative side of that balance cranked up fortissimo in the usual way.  Unlike Lovecraft, she's aware of the existence of positive, life-affirming powers in the spiritual realm, but she seems to be tuned into the same sense of vast malign presences just outside the reach of human awareness that Lovecraft made the mainstay of his weird tales.
To some extent this is probably a function of her upbringing. Wolf was raised Jewish, and it's quite common for people raised in any religious tradition to turn back to the familiar metaphors of their childhood when something breaks through the comfortable materialism of adulthood. You can see this in the way that she defaults, in this essay and elsewhere, to talking about gods other than the god of Israel as necessarily evil beings.  That's a common habit of all three of the Abrahamic religions, and it's responsible for quite a few of the ugliest events in religious history; I've discussed that habit and the logical fallacies behind it in my recently reprinted book A World Full of Gods, and so we can leave it aside for now.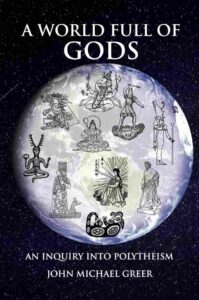 What I want to discuss here is one of the other factors feeding into the dread of spiritual evil that pervades Wolf's writing on the predicament of our time. Wolf herself sums up that factor in a few crisp sentences near the end of her essay:  "That said, I do believe that the world in which we could manage quite well enough by never talking about metaphysical energies—blessings or curses, angelic or demonic forces—has died away.  I feel it gone, in all of its dumb, familiar, reassuring solidity. I miss its stolid, lumpen thickness, its cozy materiality, its prosaic predictability."  Earlier in the same essay, she talks about feeling as though the world she had inhabited had melted away, leaving her stranded in a strange new world.
It's a common feeling, of course.  As a teacher of occultism, I deal with it now and then in students, who find themselves fearfully adrift in a world much larger and stranger than they ever imagined, a world in which there are potential enemies and allies as yet unknown to them. It has at least one significant expression in literature, for that matter.  Fans of C.S. Lewis will recall the scene in That Hideous Strength when Mark Studdock, a prisoner of the villainous satanist-scientists of the National Institute for Coordinated Experiments (N.I.C.E.), is ordered to trample and spit on a crucifix.  Studdock is not a Christian; the big crucifix on the floor has no religious significance to him; but the fact that it is there, in what until then had purported to be a scientific setting, brings him to exactly the awareness Wolf describes. (If Naomi Wolf hasn't yet read That Hideous Strength she should run, not walk, to the nearest public library and check out a copy. She'll find herself instantly on familiar and congenial ground.)
Yet that vertiginous sense of a threatening new world full of potential dangers isn't the only way that people react to the same discovery.  There's another common response, and it's worth bringing up here, partly in answer to Wolf's essay (and to the broader phenomenon of awakening to the spiritual that's happening around us these days) and partly because it's more than a little relevant to the theme of disenchantment and enchantment that I've been developing in my posts this year. Alongside the people who find the discovery of a wider metaphysical world terrifying, it's important to place those who respond to it with delight.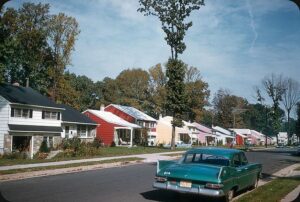 I'll use myself as an example.  Wolf and I were born only a few months apart, but my experience was emphatically not hers.  Growing up in west coast suburbia in the 1960s and 1970s, I didn't take any comfort at all in the stolid, lumpen thickness, the allegedly cozy materiality, or the prosaic predictability of my surroundings.  I knew these things, of course, but I experienced them as a cage. They felt leaden, oppressive, arbitrary, and fake, and I wanted out.  Since the entire weight of public opinion at that time insisted that there was no way out, I took what comfort I could in books about strange phenomena.  From werewolves through ancient astronauts to lost continents, if it offered some hope that the world wasn't as nightmarishly one-dimensional as every adult I knew insisted it had to be, I wanted to hear about it.
Then I found my first book on practical occultism, Techniques of High Magic by Francis King and Stephen Skinner. I still have it. I also remember exactly where I was and what I was doing when I first encountered it. That book was a hacksaw blade smuggled into my prison cell.  I recognized after one reading that the book wouldn't just pick the lock and set me free, that it would take sustained effort over a long time to saw through one bar at a time, and that once I got an opening wide enough to squirm through, I might have to face any number of further obstacles on the way out. Did I care?  Not for a moment. That book was my guide out of the wintry grasp of twentieth century suburban culture into a springtime I could only just begin to imagine at the time. Nor did the promise it offered turn out to be false—far from it.
I've encountered a good many other people, especially but not only in the occult scene, who have had similar experiences.  For us the metaphysical world isn't shot through with the lurking fear that H.P. Lovecraft milked so effectively for his horror fiction. It has its dangers, like the rest of existence, but what's much more striking about that world to us is its potential for agency, participation, and delight.  I've found, in fact, that Lovecraft's imaginary critters make one useful litmus test for the distinction I'm drawing here. You might consider reflecting on that yourself.  Do Lovecraft's shoggoths, night-gaunts, and Great Old Ones seem frightening to you, or do they make you wish that the world really did have other intelligent beings living on and in it, however squamous, rugose, or tentacled they might be?  When you read what Tolkien said of his own childhood, "I desired dragons with a profound desire," do you nod enthusiastically?  I'd like to suggest that people who belong to the first category might be usefully called thaumatophobes—the first half of that is from the Greek word thaumata, "wonders" or "marvels."  Those who belong to the second category can accordingly be called thaumatophiles.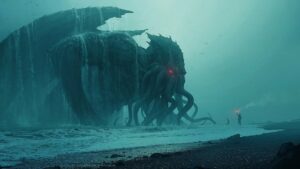 The distinction shouldn't be turned into a value judgment.  If you are one or the other of these, that's simply what you are, and your response to the metaphysical world will follow from that. If you have a hard time gauging where you fall on that spectrum, old-fashioned weird fiction is among the best sources of tests. One of my favorite examples is from Arthur Machen, one of Lovecraft's favorite authors.  In "The White People," one of Machen's most famous stories, one character has just asked another to explain the nature of sin. This is the answer he gets:
"I think I must reply to your question by another. What would your feelings be, seriously, if your cat or your dog began to talk to you, and to dispute with you in human accents? You would be overwhelmed with horror. I am sure of it. And if the roses in your garden sang a weird song, you would go mad. And suppose the stones in the road began to swell and grow before your eyes, and the pebble you noticed at night had shot out stony blossoms in the morning? Well, these examples may give you some notion of what sin really is."
Take a moment to reflect on this, dear reader.  If a cat walked up to you one morning and spoke to you in human language, would you be horrified?  Or would you be astonished and then delighted, and hunker down to talk to the cat and find out what it had to say?  If you heard a rosebush start to sing, would that drive you into a frenzy of terror, or would you be fascinated?  Crucially, too, if you're close enough to the Abrahamic tradition that the word "sin" has rougly the same valence for you that it did for Arthur Machen—is this your idea of what sin is?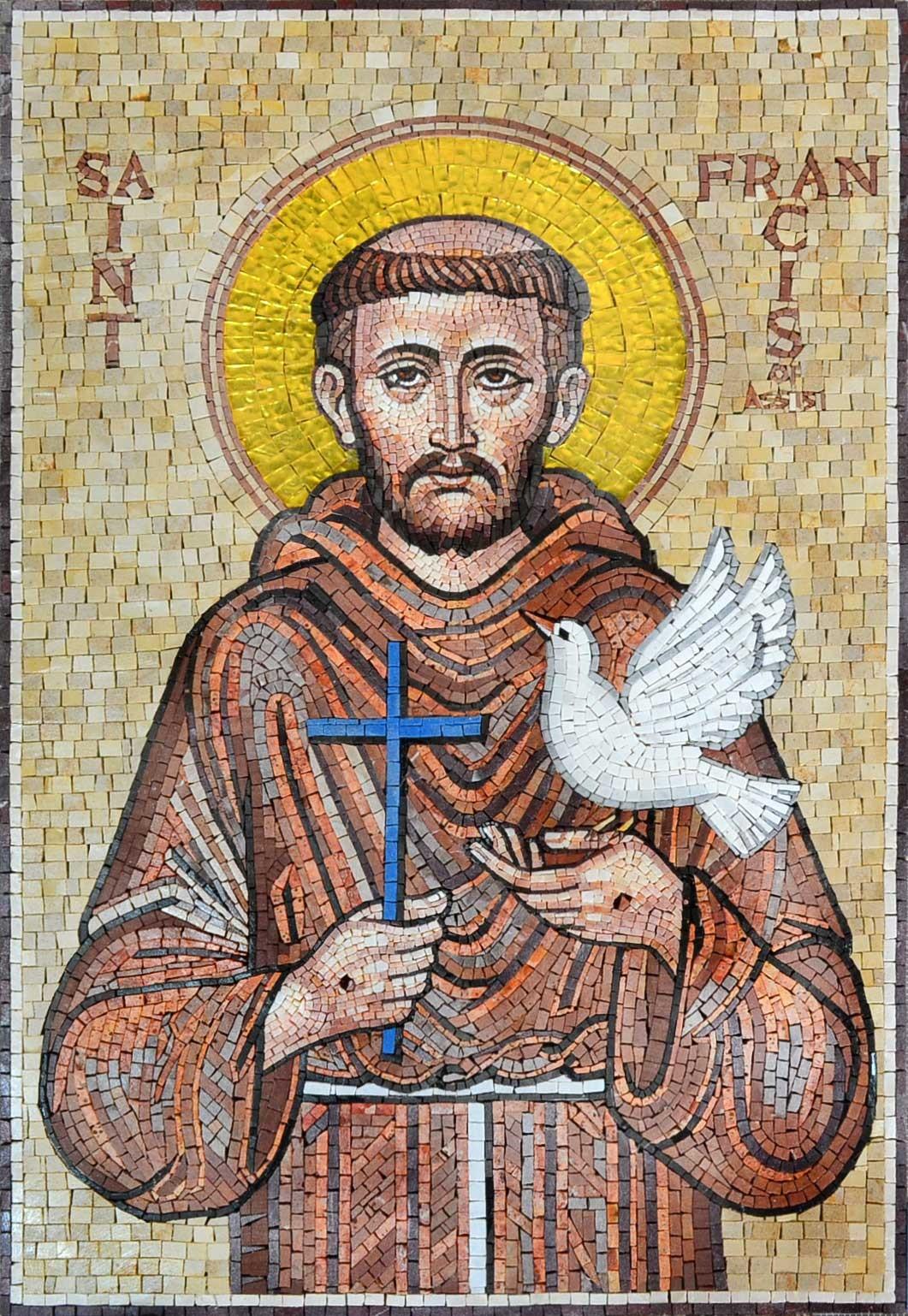 It's worth noting that Machen's notion of the nature of sin is far from universal even in the Abrahamic traditions. When St. Francis of Assisi preached his famous sermon to the birds, that act implied that he was prepared for the birds in question to listen to him and understand what he was saying. For that matter, I'm pretty sure that if St. Francis, or the Baal Shem Tov, or any of the other Christian saints or Jewish tzaddikim I know of had encountered a talking cat, they would have sat down, listened to the loquacious feline, and responded to it with perfect aplomb. Living in a world awash with divine marvels, why would they be bothered in the least by something as prosaic as a cat who wanted to talk to them?
That's not a rhetorical question. It traces a crucial fault line, one that's worth careful exploration. What the talking cat, the singing roses, and the blossoming stones are doing, of course, is rising above the places they have been assigned in human notions of the hierarchy of nature: the cat is acting like a human, the roses are acting like birds, and the stones are acting like plants. In words that Machen would have found very familiar, they are "getting above their stations."  That, for Machen, is the nature of sin. Replace the word "sin" with its local and temporal equivalents and that same rule applies all through what we may as well call the comfortable classes—the people in every society whose condition of privilege means that they can count on getting benefits from the established order of things that outweigh the costs they have to pay.  For such people, a challenge to the established order of things is a threat not only to their income and their lifestyle but to their very identity.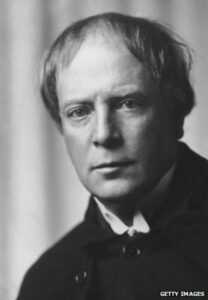 Machen belonged to the comfortable classes of his time, and his terror of talking cats, singing roses, and the like applied at least as much to human beings who showed a similar disinclination to do as they were told.  That's the context in which the passage about sin appears.  The two men are talking about a girl who turned to magic as an alternative to the suffocating life she was expected to live in Victorian England's middle class. Machen, who liked to wrap up his weird tales with a hefty serving of morality play, had her finish the story by poisoning herself.  Me, I prefer to think that she faked her suicide and, like many other rebellious Englishwomen of the time, went abroad to find a place where she could live a life that made sense to her.
As this suggests, there are people raised in the comfortable classes who end up as thaumatophiles and turn to magic, usually because their circumstances won't permit them to have a life they consider worth living. Far more often, though, it's the excluded and the dispossessed, the people who are expected to carry the burdens of the existing order of things but receive few if any of its benefits, who are the first to turn to magic.  The magical history of the United States is brimful of good examples.  Consider hoodoo, the extraordinarily rich African-American tradition of folk magic, which was born during the years of slavery and matured during the era of Jim Crow; consider Appalachian conjure, nurtured over centuries of bitter poverty in America's least prosperous region; consider the robust Latin American occult traditions spreading across the United States one botánica at a time, and the list goes on.  Magic is one of the ways that people who are denied agency and opportunity get both, and use them.
That is to say, magic is the politics of the excluded classes. Seen from the perspective of privilege, that's a frightening thing, and it's helped shape the public perception of magic in quite a few ways, not all of them obvious. That's why, for example, the Harry Potter novels made admission to the "wizarding world" available only to those who could afford to go to an expensive residential school, the kind of school that in the real world is open only to the children of the comfortable classes:  that was necessary in order to domesticate the fictional magic of the series and make it unthreatening to its readers in those same classes. That's why, to turn to an older literary phenomenon, the Victorian era was so well supplied with novels in which sinister cultists with magical powers threatened the total overthrow of everything, and had to be slapped silly by clean-cut, well-heeled English heroes in order to make the world safe for plutocracy.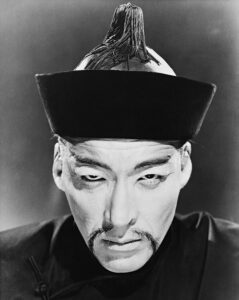 You can see the same pattern at work in the insistence, so widespread among those who don't practice magic, that people who do practice magic can only be motivated by a craving for unearned power or a desire to be more special than anyone else. People get remarkably defensive if you question such claims. Maybe it's because they themselves can't imagine working magic for any purpose other than getting everything they want right now, maybe it's because they need to feel better than those horrible occultists over there, maybe it's some other reason: the fact remains that I've fielded more than one screaming meltdown and more than one round of bullying bluster from people who don't practice magic, but somehow can't bear the thought that magic isn't about browbeating the world into giving you everything you demand.
They're going to have to deal, though. Magic is not about domination.  Rather, it's about participation. The forces that make magic work aren't the property of any one human being, or for that matter of humanity as a whole; they flow around us and through us, to borrow a notion a certain filmmaker ripped off from occult sources, and if we know how to sense them and work with them, we can dance in their gyres and spread our sails before their winds.  We aren't the only beings out there in the wide world of the Unseen, for that matter.  The metaphysical realms of being might best be seen as a vast community in which human beings play only a very modest role. As with any community, there are rough neighborhoods where you don't want to go at night, and other dangers besides, but—as Mark Studdock realized in the presence of the crucifix—there are also potential allies and friends.
The excluded classes, denied agency and opportunity by their society, turn to that community because they can participate in powers that can give them some hope of a better life. Dissident members of the comfortable classes—yes, that would be me; I grew up in the suburban middle classes, though I embraced the downward mobility that's traditional for novice authors and spent years in working class jobs—turn to it because it offers the prospect of a life less hemmed in by the rigid social boundaries assigned them by the lottery of birth. Other people have other reasons, to be sure, and some of those are grubby enough.  Show me a human activity that doesn't attract its quota of sleazeballs and I'll accept a critique of magic on these grounds.
And Naomi Wolf?  I don't happen to know the details of her upbringing, but she pretty clearly internalized the values of the comfortable classes—you don't work in high-level positions in presidential campaigns (which she did) without embracing those ways of thinking about the world. Now, having paid more attention to truth than was good for her career, she's on the outside looking in.  That's got to be a hugely disorienting experience. Still, once she gets used to it, there are some things she might benefit from learning from those who've been here a little longer.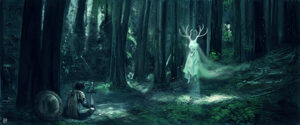 One lesson I hope she picks up sooner or later is that the metaphysical world isn't just a matter of angels or demons, blessings or curses, or any other rigidly dualistic scheme of this kind.  It's a vast and complex community out there. Most of the participants in that community are serenely uninterested in human beings, and many of the others respond to us depending on our attitudes and actions, rather than pursuing some fixed agenda regarding us. Yet human beings also have an impact, or rather a great many impacts, on the metaphysical worlds and their inhabitants.  Two weeks from now we'll talk about some of the roles that those impacts have played in the strange history of our time.