This week's Ecosophian offering is the monthly (well, more or less!) open post to field questions and encourage discussion among my readers. All the standard rules apply — no profanity, no sales pitches, no trolling, no rudeness, no paid propagandizing, no long screeds proclaiming the infallible truth of fill in the blank — but since there's no topic, nothing is off topic — with one exception.  There's a dedicated (more or less) open post on my Dreamwidth journal on the current virus panic and related issues, so anything Covid-themed should go there instead.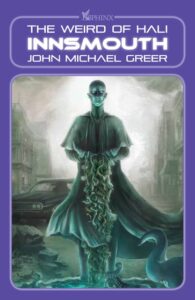 Meanwhile, I have some good news for those of my readers who have been waiting for the new edition of The Weird of Hali, my seven-volume epic fantasy with tentacles. All the editorial work is done, the covers are settled, and the squamous, rugose presses are starting their eldritch work.  The release date for the new edition?  October 31 of this year. If you're interested, advance copies can be ordered here if you're in the United States and here if you're elsewhere.
With that said, have at it!