Over the last month, in the course of these biweekly essays, I've been exploring the fear of the metaphysical realm well expressed by Naomi Wolf in one of her recent Substack posts. A more recent post by her on the same theme takes the same discussion further, in a way that deserves respect.  She took the risk—a considerable one, in our society—of talking about her own personal experiences of metaphysical realities, and about the pervasive bullying that's used in our society to keep people from talking or even thinking about such experiences.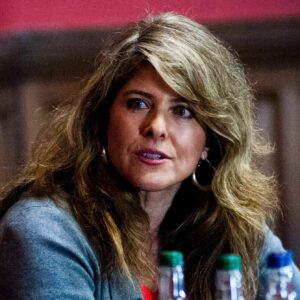 That bullying starts in childhood but it doesn't stop there. Wolf herself points out cogently that if you want to maintain your status as a respectable intellectual, it's essential never to let on that you accept the reality of anything outside the narrow boundaries of scientific materialism. Within those bounds, you've got plenty of choices; you can even pledge yourself to a religion, but only if the religion's been stripped of anything authentically supernatural and turned into an excuse for moral posturing of one kind or another. Faith is acceptable only if it's been humanized.
Even deities can be trimmed down to acceptability by being stripped of power and agency, at least in theory, and turned into moral, philosophical, or psychological abstractions. The shattering, incandescent reality of personal contact with an equally personal and wholly superhuman divine being? Don't even whisper the possibility—not if you want to keep your membership in the club of officially respectable thinkers.  Nor, curiously enough, can you mention that you've experienced any less overwhelming manifestation of the Unseen. The commandment that governs public life in the respectable classes is strict:  what scientists have forbidden to exist must remain unmentioned, no matter what.
The result is a remarkable paradox.  In our society, as in all others, a great many people have had such experiences. Some have encountered gods, some have been visited by the spirits of dead relatives—this is among the most common of all metaphysical encounters—some have met spirits that don't appear to have ever been human, and the list goes on.  Such research as has been done suggests that something like a majority of people have had at least one such experience that doesn't fit within the limits of scientific materialism. The taboo on discussing such things is so strict and so harshly enforced, however, that a vast number of people go through their whole lives convinced that their experiences are unique.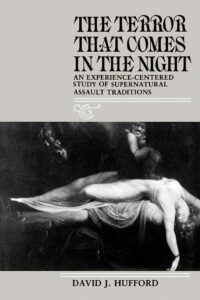 That's what David Hufford found in the folklore studies that led to his pathbreaking book The Terror that Comes in the Night. He was researching a curious detail of Newfoundland folklore, the legend of the Old Hag:  an evil spirit that attacks sleepers. The legend had certain consistent features. The victims woke up at night and found themselves unable to move.  They heard a low sound like shuffling or sliding footsteps.  Something then entered the room where they were sleeping.  It was invisible in many cases, but visible as a vague dark presence in others.  With it came a sudden terror of impending death and a sense of spiritual evil.  If the sleeper could move so much as a single finger, the Hag would depart; otherwise, according to the legend, the victim would be found in the morning exhausted and sick, or just possibly dead.
It's a very widespread bit of legend. What Hufford discovered when he started looking into it was that a significant number of people in Newfoundland reported having had exactly this same experience. Furthermore, and to his great disquiet, he found that people had the experience even when they had never encountered the legend.  Later on, when he took the research public, he discovered that people who had no connection with Newfoundland folk culture and had never heard of anything like the Old Hag still had the experience, complete with such odd details as the sound of sliding footsteps.
The standard belief among folklore researchers is that when a legend is echoed by experience, what happened is that people who knew the legend hallucinated the experience, or misinterpreted something else to make it fit the legend. Try as he might, Hufford couldn't force the evidence to fit this belief. Instead, it was clear that the belief was inspired by the experience, and it was an experience many people have had, and continue to have. Hufford couldn't take the final step that the evidence suggests—that what looks like a visitation by a malign spirit might in fact best be described as a visitation by a malign spirit—but then he was an academic, and straying that far onto forbidden ground would have cost him not only his reputation but his livelihood.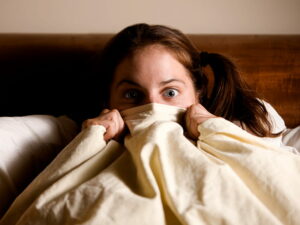 I've had similar experiences to Hufford's, though of course I wasn't burdened by the same need to maintain the illusion of respectability. Over and over again, since I first went public as an author of books on occultism, I've had people approach me with stories about this or that strange thing that happened to them.  Some of them have waited for years for the chance to discuss such an event with somebody who wouldn't just laugh at them. Far more often than not, what they describe is some perfectly ordinary encounter with the Unseen, the kind of thing that's treated as a matter of course in any society less spiritually constipated than ours.
For that matter, I once fielded something not too different from my father. A lifelong materialist, he was startled one day to hear his mother's voice from the ground floor of his house, calling his boyhood nickname.  That was a bit of a surprise, since she was 300 miles away at the time. Startled, he went to look, and found no one there. As he was turning to go back to his study, the phone rang; it was the retirement home where she spent her last years, telling my father that she had just died. I fielded a very flustered phone call not that many minutes later.  He'd been blindsided by a universe that refuses to abide by our human notions of what can be real.
Not that many centuries ago, experiences like the one my father had, or for that matter the one that David Hufford investigated, were considered commonplace in the Western world. People talked about them, scholars collected and discussed them, and the learned and unlearned alike took them into account when trying to make sense of the world we inhabit.  The standard belief these days, at least in the cultural mainstream, is that this happened purely because people in those days, before the Age of Reason, were too stupid and ignorant to recognize how silly they were. That belief is arrogant; it's also demonstrably wrong.
Look back over the greater sweep of history and the Western world's age of reason settles into its proper perspective. Every civilization has its own age of reason.  It begins a couple of centuries after the end of that civilization's original feudal era, lasts for two to four centuries, and then gutters out. The classical civilization of the ancient Mediterranean, which had its first great intellectual flowering in Greece and settled into its fixed form under the rule of Rome, is a case in point. The Greek feudal era ended around 800 BC; the Greek age of reason began with Thales of Miletus, the first Greek philosopher, who was active in 585 BC, when he predicted an eclipse; it guttered out around 322 BC with the death of Aristotle.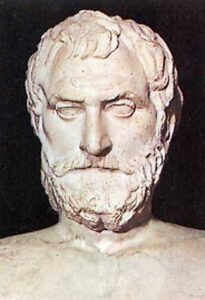 During that period Greek-speaking intellectuals in various parts of the eastern Mediterranean world invented Western philosophy, turned logic and geometry into rigorous studies, and applied geometry to the heavens to create the first spatial models of planetary motion. Comparable periods in the Egyptian, Mesopotamian, Indian, Chinese, Arabian, and Mesoamerican cultures saw equally impressive intellectual achievements.  Then, in every case, the age of reason ended. It didn't end because some outside factor squashed it, by the way. It ended because human reason turned out to be inadequate to the tasks it tried to accomplish.
Human reason, after all, is not an omnipotent superpower. It's simply a collection of cognitive habits that help avoid certain common mistakes. It's much more dependent on language and culture than most members of its fan club like to admit. (If you doubt this, pick up a book on medieval logic or Buddhist logic—both of these have been studied closely by scholars writing in English and other modern Western languages—and see how much sense either one makes to you.) Apply it to a subject—to words, for example, as the ancient Greeks did; to consciousness, as the ancient Indians did; to society, as the ancient Chinese did; to nature, as Western societies are still doing—and you get good results…for a while.
That's what launches an age of reason. What ends an age of reason, in turn, is the inevitable discovery that human reason won't keep people from behaving like people.  Plato's dream of philosopher kings governing perfect city-states according to the light of reason collapsed into the fratricidal bloodshed that ended the golden age of Greece; Confucius' dream of society brought into accord with harmony and virtue imploded just as messily, resulting in the dictatorship of the psychopathic tyrant Qin Shihuangdi.  The same story has played out many other times under many other skies, because it's all too easy for reason to turn into rationalization, and the people tasked with running the world according to the latest cutting-edge intellectual ideas end up using those ideas as so many excuses to enrich themselves at society's expense.
That inevitably generates blowback.  What shifts the blowback into overdrive is that the managerial caste that always rises to power during an age of reason turns out to be incompetent at dealing with problems in the real world, precisely because they've spent too much time in the realm of the abstract and not enough time finding out how their pet abstractions behave in practice. Thus we get, just for example, grand military plans that collapse in humiliation because somebody forgot to tell the enemy to follow the prearranged script. If this reminds you of the military disaster playing out on the southern front of the Ukraine war just now, dear reader, let's just say you're not the only one who's noticed that.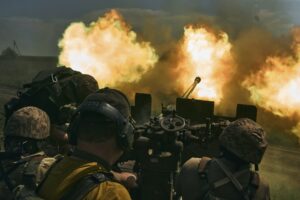 This process has a great deal to do with the theme of these posts. One of the things that ages of reason almost inevitably reject out of hand is the metaphysical realm of human experience. Plato sneered at Greek polytheism in his dialogues; Confucius noted that rituals are good to practice for form's sake but it's ungentlemanly to take them too seriously; the Buddha considered the existence or nonexistence of gods irrelevant to his path of salvation, and so on down the ages.  The nominally Christian founders of the Western world's age of reason were in good company when they exiled the Christian god to a heavenly retirement home and insisted that nothing so unfashionable as a miracle could intrude into the perfect order of their paradise of reason.
That act of rejection, in turn, has a predictable effect on the spiritual and magical traditions of the society in which it takes place. Before the age of reason comes an age of faith, and during that earlier period, the brightest intellects in each generation make a beeline either for the established religious institutions or for their elusive semi-equivalents, the mystery schools and initiatory bodies that pass on the occultism of their time. Once the age of reason dawns, the brightest intellects in each generation make a beeline for secular careers instead.
The established faiths of the society thus end up mostly in the hands of third-rate minds who can't hack it in politics and business, while the occult traditions survive partly among the poor, who are excluded from other avenues for advancement, and partly among a fringe of dissident intellectuals of very uneven quality. Yes, as Groucho Marx said, I resemble that last remark.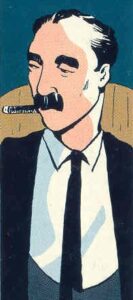 No spiritual tradition, be it religious or magical, can pass through such hands unchanged. That's why so many of the religious institutions that survive an age of reason end up as plastic imitations of themselves, preaching empty platitudes carefully selected to cater to the worldly prejudices of their remaining followers.  It's also why so many of the occult traditions that survive an age of reason end up half-garbled or worse, some from being passed down by word of mouth through generations of folk practitioners who preserved the practice but lost the philosophy behind it, others from inept tinkering on the part of fringe intellectuals who understand a lot less than they think they do.
You know that an age of reason is coming to an end when magic escapes from these marginal environments and begins to find a home in pop culture. That inevitably faces savage pushback from the managerial caste and their hangers-on, and understandably so; the rise of magic is an exact measure of the failure of reason, since people turn to magic when the officially approved options of their society don't work. Since no managerial caste anywhere seems to understand that their pushback just makes rejected ideas more popular, that guarantees the spread of magic through the crawlspaces of society.
The revival of religious institutions comes a little later in the process. What drives that revival is the terminal collapse of the claims of rationalism to provide meaning and value to human life, and that collapse is driven in turn by the failure of the managerial caste to follow through on its grand promises. In the wake of that failure, people left adrift by the collapse of the rationalist promise look for other sources of meaning and value, and a great many of them find it in the old religious institutions of their society. Oswald Spengler, who studied this process carefully in half a dozen civilizations, referred to it as the Second Religiosity.
Current English translations of Spengler generally translate the phrase instead as the Second Religiousness, but "religiosity" is a more accurate description. A flight to religion as a defense against social and personal chaos, understandable and effective as it is, is still a flight away from the personal confrontation with divine realities that is the heart of religion.  It's for this reason that the religious institutions of the Second Religiosity settle into stasis, worshiping the past and preserving familiar forms.  Eventually those institutions become moribund, but "eventually" can be many centuries in the future; in the meantime, the institutions of the Second Religiosity become important centers of the third age of every civilization's life cycle. After the age of faith, the age of reason; after the age of reason, the age of memory.
And magic? It becomes the default option for those people who don't find any solace in the legacy of the departed age of reason but can't settle for the static forms of the Second Religiosity. That's why the great ages of magic generally have their roots in an age of memory, though they reach full flower in the subsequent age of faith. Since the political institutions of a society in its post-rationalist era also generally settle into stasis, magic also plays its usual role as the politics of the excluded, attracting those people whose independence and ambition can't be satisfied by fitting into a prefabricated slot in a religious or political bureaucracy. That guarantees that the mages of the age of memory are going to be a very mixed lot.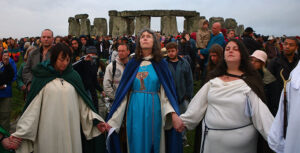 All these points are of course relevant to our present situation, because we're right in the middle of the transformations that I've just mapped out.  The waning of the age of reason was clear by the aftermath of the Second World War.  That's why the 1970s saw occultism come spilling out of the subcultures where it had entrenched itself and become a pop culture phenomenon. The Second Religiosity was as always slower out of the starting gate—the fundamentalism of the 1970s and 1980s was never more than a marketing scheme, which is why it fizzled so promptly.  The pushback against pop culture occultism showed up right on schedule, spearheaded by Carl Sagan, James Randi, and their fellow inmates of the Committee for Scientific Investigation of Claims of the Paranormal (CSICOP), which had the usual effect of helping to publicize occult ideas among people who might otherwise never have considered them.
Now self-proclaimed rationalists are lining up to join the Temple of Satan. During Trump's presidency, for that matter, liberals who a few years previously would have dismissed the thought of practicing magic with a scornful laugh lined up just as enthusiastically to go through the motions of invoking demons and casting curses at their political enemies; some of them are still at it. Public trust in scientists and the institutions of managerial caste power and prestige are at rock-bottom levels and dropping. Over the years to come, as the catastrophic failure of so-called rational management in recent times becomes a massive political fact, we can expect to see the cultural landscape of power in the Western world change drastically. The age of reason is ending around us, and the shockwaves of its passing will shake the world for a long time to come.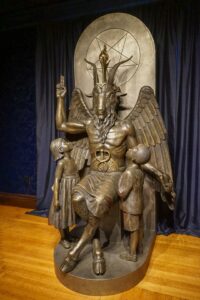 It's worth taking a moment, though, to consider those rationalists bellowing "Hail Satan!" and those liberal activists chanting death spells. It's far from clear how seriously most of them take these actions, but that's less important than it may seem. As I mentioned in an earlier post in this sequence, ethics are as essential to magic as sterile technique is to surgery—neglect either one and things go septic in a hurry.  That remains the case even if you convince yourself that what you're doing is nothing more than an act of protest or a harmless joke.
Thus there's a real point to Naomi Wolf's concern about the presence of supernatural evil in our lives. The Unseen responds to human actions, for good or ill, and a significant number of people in recent years have been going out of their way to invoke malign influences in the mistaken idea that they can use those forces to benefit themselves and hurt the people they don't like. The law of magical repercussion—or as I called it two weeks ago, the raspberry jam principle—remains in force, as relentless and impersonal as gravity. It will play its usual role in sorting out the very mixed bag of operative occultists in the wake of the age of reason. While that process works itself out, however, there's going to be an unusual amount of noxious spiritual influence around.
You can deal with that by practicing a traditional religion—and the operative word here is "practicing," not merely believing; the rites, sacraments, and everyday practices of traditional faiths have as one of their benefits the attunement of the individual to positive spiritual currents, which drive off the noxious influences just mentioned. You can also deal with it by practicing some form of traditional occultism. Ethics won't do the job by themselves but they're a necessary ingredient in either path.
Pretending that the Unseen does not exist, though, emphatically won't cut it any more. The age of reason is ending, and whether or not you believe in metaphysical powers is irrelevant, since their existence and action does not depend on your opinions; whether you believe in them isn't that important, since they also have a say in the matter. The question at this stage of history's arc is simply whether you're going to deal with their reality in a constructive fashion, or in a destructive one, or whether you're going to close your eyes and let yourself become the passive implement of forces you won't let yourself perceive. The choice is entirely yours, dear reader. Which will you do?
* * * * *
In not wholly unrelated news, Aeon Books has just announced that two of my forthcoming books are available for preorder.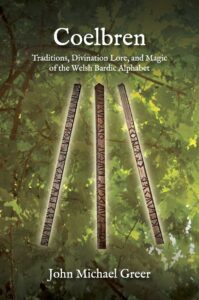 The first, out in September, is Coelbren. Here's the blurb:
"Writing systems have been used for magical power and mystical insight in spiritual history for centuries, and the Coelbren Alphabet is no different. Originally devised by a famous Welsh poet the Bardic Alphabet, known as the Coelbren, has always seemed to hold great promise in the esoteric world. But because of its impenetrable nature, the capacity of the Coelbren Alphabet as a system of divination has remained hidden, simply a relic of a bygone era.
In this revised and expanded edition of his classic book John Michael Greer illuminates the power of the Coelbren Alphabet and shows readers how to implement it to full effect in their magical studies. Through in depth analysis of each letter, alongside Welsh keywords, Coelbren provides information on the meaning, symbolism, pronunciation, and divinatory interpretation of each letter, showing readers how to use this unique system for divination
and magic.
Coelbren also provides sample readings, scrying, meditation techniques and tips for making your own Coelbren set. The new edition includes a chapter on gematria, as well as expanded chapters on the symbolism and magic of the alphabet."
The second, out in November is The Secret of the Five Rites. Here's the blurb: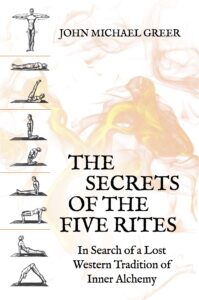 "Examining a short book first published in 1939, John Michael Greer explores the teaching surrounding a simple yet effective set of five exercises for health and longevity: the Five Rites (sometimes called the Five Tibetans). Certain dietary rules and lifestyle principles accompanied the Rites, as well a set of teachings about seven energy centres or vortices in the body. It is by awakening the vortices to their normal rate of spin, the book claims, that
the Rites achieve their full effects.
"Following each of these threads back in time, The Secret of the Five Rites illuminates the landscape of ideas and practices that gave rise to these remarkable exercises. Spinning the threads back together, Greer puts the Five Rites in as much of their original context as he can, describing in detail the practice of the broader system in which the Rites have their place, a system of inner alchemy meant to awaken certain subtle powers of the human body and mind.
"The Secret of the Five Rites also includes the complete original text of The Eye of Revelation."
These are both available for preorder from the Aeon Books website; use this link if you're in the US and this link if you're elsewhere. There is also, thanks to the publisher's generosity, a 20% discount for my readers:  for Coelbren, use the discount code CN20 any time before September 30, and for The Secret of the Five Rites, use the discount code SF20 any time before November 30.