Most of the figures we've discussed in our survey of America's magical history came from very humble backgrounds, and there's a reason for that.  While social mobility has been an American ideal for a very long time, it's always been subject to sharp though unmentionable limits, mostly rooted in the desire of those already prosperous to see that they and their children get first dibs on the finite supply of wealth, power, and privilege available in this or any other society. That's why in today's America, as in most other places and times, the single most accurate predictor of your annual income is how much money your parents made.
There are, however, ways of slipping past the overt and covert filters that keep the poor from being able to compete on a level playing field with the prosperous.  Magic is one of those ways. Take the careers of Andrew Jackson Davis, Phineas P. Quimby, and Paschal B. Randolph as examples. As we've seen, Davis was the son of Poughkeepsie's town drunk, Quimby was the son of a dirt-poor New Hampshire farmer, and Randolph was almost certainly born out of wedlock and grew up in one of the most fetid and violent slum districts of New York City:  not exactly backgrounds that you would expect to lead to fame and fortune.  Each of these men, and many other men and women as well, turned a career in occultism into an end run around the social barriers of their time and ended life considerably more prosperous and respected than they began it. It's a route we'll be tracing many other times as our story continues.
Yet it remains true that even among the prosperous, there are those unsatisfied souls who find in occultism something more appealing than the approved entertainments of their class and time can offer them. John Winthrop Jr., who combined a lifelong interest in alchemy with a career that included serving as colonial Connecticut's first governor, is one example we've already discussed, and the subject of this week's essay is another. His name was Ethan Allen Hitchcock; he was an officer in the US Army, retiring with the rank of Major General; and like John Winthrop Jr., he was one of America's premier students of alchemy, a passionate and well-informed occultist strongly influenced by some of the traditions and teachings we've already explored in these essays.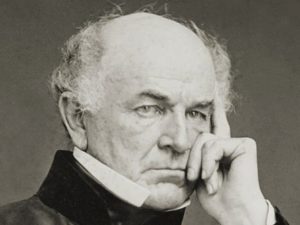 Hitchcock was born in 1798 in Vergennes, Vermont.  His father was the US district judge for the state of Vermont, and his mother was the daughter of Revolutionary War hero Ethan Allen, for whom he was named. It probably surprised no one when he chose a military career, and he duly graduated from West Point in 1817 and received his commission as a third lieutenant in the Artillery Corps.  Thereafter his career followed the normal course for a capable young officer.   After several years posted to frontier forts, he received his captain's bars in 1824, served for three years as assistant instructor of infantry tactics at West Point and then put in four more years as commandant of cadets. (During these years his students included Jefferson Davis, Robert E. Lee, and William T. Sherman, among other future Civil War leaders, as well as the future poet and writer Edgar Allen Poe.)
In 1838 he was promoted to major and spent another stint on the frontiers. In 1842, during the Seminole War, he became a lieutenant colonel and took command of the 3rd Infantry Regiment, headquartered at Fort Stansbury, south of Tallahassee, Florida.  In the Mexican-American War he served as inspector-general in the headquarters of the American expeditionary force under Gen. Winfield Scott. At war's end he was promoted to colonel and became the commandant of the Pacific Division, the head of the US army presence in the Pacific states and territories of the Union. All in all, it was a typical career trajectory for his time.
In 1855, however, he resigned from the Army for health reasons, and settled in St. Louis for what he expected to be a long and comfortable retirement. His philosophical interests had already surfaced in early adulthood; dissatisfied with the conventional religious beliefs of his time, he had found satisfaction in a mystical pantheism—"the Whole is one, and all the parts agree with all the parts"—that seems to have been derived at least partly from our old acquaintance Emanuel Swedenborg, whose teachings were as we have seen very much in vogue in the United States when Hitchcock was a young officer.  Once he was out of the Army, his spiritual and philosophical interests took center stage, and he began work on a book that, he believed, would reveal the innermost secrets of alchemy once and for all. Remarks upon Alchemy and the Alchemists was duly published in 1857, the first of several books from his pen.
A century and a half later, Hitchcock's book on alchemy doesn't seem like anything special, but that's because his groundbreaking central insight was scooped up and put to work overtime by generations of later writers on occultism. The short version is that Hitchcock believed that the symbolic language of alchemy was a code used by unorthodox religious mystics in the Middle Ages to communicate their teachings without falling afoul of the Inquisition.  In his view, the "gold" the alchemists talked about was spiritual enlightenment, the laboratories in which they labored were emblems of the human soul, and everything else in alchemical literature needed to be interpreted in spiritual rather than material terms.
If you know your way around Swedenborg's writings, it's instantly clear what led Hitchcock to that conclusion.  Swedenborg interpreted the Bible in a symbolic manner, extracting spiritual and metaphysical lessons from the grittiest details of the Bible narrative.  Hitchcock took the same set of interpretive tools and applied them to the literature of alchemy, and got results that he found convincing.  In a wry homage to the source of his inspiration, he proceeded to turn around and show that Emanuel Swedenborg's own writings were alchemical in nature in an 1858 book, Swedenborg a Hermetic Philosopher, and applied the same toolkit to a selection of fairy tales in The Story of the Red Book of Appin, which was published in 1863.
By then he was back in the Army. As soon as the Civil War broke out he offered his services to the Union Army; given his age and poor health, it took him a while to have that offer accepted, but his former commander Winfield Scott interceded on his behalf and got him a desk job in Washington running the commission that handled Confederate prisoners of war, which he did with his usual competence.  When he finally left the Army again in 1867, he married a woman more than thirty years his junior, relocated to the South for the sake of his health, and died in 1870.  He is buried in the military cemetery at West Point.
His book on alchemy turned out to be his most influential work, and there's an interesting story behind that. Just before Hitchcock took up his pen to write about alchemy, another writer on the far side of the Atlantic went to work on a very similar project. Two writers as different from each other as Ethan Allen Hitchcock and Mary Ann Atwood can hardly be imagined: in contrast to the tough, frontier-hardened Hitchcock, Atwood was a sheltered, bookish, omnivorously learned woman, the daughter of one minister in Church of England and the wife of another, who started assisting her father Rev. Thomas South in his studies of Mesmerism and alchemy in girlhood, and eventually became better informed on the subject than he was.  In 1846, she penned her first book, Early Magnetism in its Higher Relations to Humanity, which was published under a pseudonym and hinted very cautiously that certain ancient traditions of initiation had gotten to Mesmer's animal magnetism millennia in advance.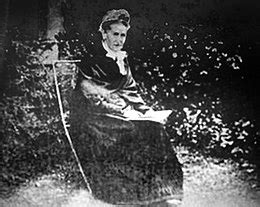 Once this saw print, she and her father set their sights higher. She would write a book explaining the secrets of alchemy, and he would write an epic poem communicating those same secrets. Her book, A Suggestive Inquiry into the Hermetic Mystery, went to the press in 1850. Only after it was already at the print shop did Rev. South take the time to read his daughter's work. He was aghast. Convinced that she had revealed secrets for which the world was not prepared, he bought up as much of the edition as he could and burnt nearly all the copies, along with the manuscript of his unfinished epic poem. His daughter never wrote another book, but kept one of the copies and left it to a friend when she died in 1910.  It finally saw print again in 1918, and has remained in print ever since.
Thus it's as certain as anything can be that Ethan Allen Hitchcock never got to see a copy of A Suggestive Inquiry into the Hermetic Mystery, and since his book on alchemy saw print seven years after hers, it's just as certain that his book couldn't have inspired her take on alchemy.  Despite this, the two books make the same essential argument—that alchemy was a spiritual process rather than a material one, that the gold sought by the alchemists was enlightenment rather than any more physical substance.
Of course their books and their underlying theories of alchemy were not identical by any means.  Hitchcock drew on Swedenborg to explain the secrets of alchemy and Atwood drew on Mesmer, so the two of them disagreed on exactly what the alchemists were doing. To Hitchcock, they were religious mystics who sought union with the Divine through prayer, contemplation, and the practice of virtue—that is to say, the medieval equivalents of Johannes Kelpius and his fellow mystics in colonial Pennsylvania.  To Atwood, they were proto-Mesmerists who used the power of animal magnetism to send their pupils into mesmeric trances where they could come into contact with high spiritual forces—that is to say, the medieval equivalents of Andrew Jackson Davis and his many peers in early nineteenth-century America.
Neither of these views was entirely unheard of before our two authors published their books. The mystical interpretation of alchemy had been fashionable for a time in the seventeenth century—it appears in the original Rosicrucian manifestoes, and also in the writings of the great English alchemist Elias Ashmole and the chemical pioneer Robert Boyle.  The Mesmeric interpretation of alchemy had to wait for the arrival of Franz Anton Mesmer, of course, but once he came on the scene it didn't take long for writers to begin hinting about secret connections between Mesmerism and alchemy.
Perhaps the most influential result came from the busy pen of Edward Bulwer-Lytton—yes, he of the famous opening line "It was a dark and stormy night."  His occult novel Zanoni, first published in 1842, took it for granted that the secret of the Rosicrucians and alchemists was an initiatory trance very similar to the one that Mary Ann Atwood discussed in her book. Was her interpretation of alchemy inspired by Zanoni?  It seems at least plausible—and it would be far from the first time that a significant theme in occult tradition drew a good deal of its inspiration from a work of fiction.
It wasn't the conflict over details of theory—Swedenborgian mystical allegory vs. Mesmeric trance—that mattered most in the second half of the nineteenth century, though.  What mattered was the idea that the deliberately obscure writings of the alchemists might contain instructions for something that had nothing to do with retorts, furnaces, and precious metals.  Hitchcock's book was very widely read in the half century that followed its publication, and not just by occultists. The Austrian psychologist Herbert Silberer, whose influential book Problems of Mysticism and its Symbolism was published in 1914, credited Hitchcock's work as a major source of the inspiration that led him to recognize the presence of psychological content in alchemical writings.  Silberer's book, in turn, was one of the primary influences that directed the attention of Carl Jung to alchemy.
Jung was a significant phenomenon in the history of occultism all by himself.  To his training as a physician he added a lifelong interest in all things occult—his doctoral dissertation was on the psychology of occult phenomena—and the system of psychology he created was enthusiastically and promptly adopted by occultists all over the Western world, especially in the United States. Jung's central idea was that in addition to the conscious mind we all know about, and the unconscious mind that his teacher Sigmund Freud discussed—the personal unconscious, in Jung's terminology—there was another, deeper layer, the collective unconscious, which contained psychological contents that are shared by all human beings.
To Jung, just as to Hitchcock and Atwood, the gold that the old alchemists were pursuing had nothing to do with the physical metal.  To Jung, the magnum opus of the alchemists was individuation, his name for the long and difficult process by which a human being changes from a discordant bundle of half-conscious desires and fears to a conscious and uniquely individual person.  Mind you, he was less charitable to the alchemists than either of his two predecessors; where Hitchcock and Atwood both imagined alchemists using the language of chemistry and metallurgy deliberately, as part of an intentional act of protective deception, Jung seems to have imagined them hallucinating as they stared into their bubbling flasks, accidentally projecting their inner psychological contents onto an assortment of chemical reactions out of sheer psychological naïveté.
Still, the least useful thing to do with Jung is to take him at face value. Like a great many famous occultists, he was as much a salesman as a sage, and the books he wrote for the general public were carefully crafted either as direct sales pitches for Jungian therapy—Modern Man in Search of a Soul can hardly be described in any other terms—or as subtle and sophisticated efforts to shape Jung's own public persona—his "autobiography" Memories, Dreams, Reflections, very little of which was written by him, is a great example here. Recent biographers, many of them hostile, have had a field day with his evasions and omissions, but those that I've read do a great job of missing the point: as an occultist, Jung was trying to accomplish something specific with his writings, and by and large he succeeded.
His attitude toward alchemy, in particular, became widely accepted in the United States during the twentieth century and was practically a dogma in popular occult circles during those years.  The story of how that changed, and how laboratory alchemy experienced a renaissance in the latter years of that century, will occupy a later post in this sequence.  For now, I'd like to take a moment or two to focus on a somewhat different question:  were Hitchcock, Atwood, Jung, and their many equivalents on to something?
The answer is yes, but it's not an answer that can be given without reservations. As we discussed in an earlier post, most of the perplexities that surround the modern understanding of alchemy go away in a hurry once it's remembered that alchemy is not a single field of study like chemistry or physics, but a universal method that can be applied to many different realms of human experience. We really should be talking not of alchemy but of alchemies, each of them applied to some different subdivision of nature in exactly the same way that different sciences apply themselves to particular clusters of phenomena.
From that perspective, the psychological alchemy of Carl Jung and his followers is an important and useful addition to the broader realm of alchemy. Jung's psychological alchemy works, and not only for those who can afford to shell out a dollar a minute for monthly sessions with a Jungian therapist; plenty of people have learned to use his tools of dream analysis and active imagination themselves to clear away unhelpful psychological issues and come closer to the goal of individuation. The one risk, and it's one that can be avoided with a little general knowledge, is that some such people make the mistake of thinking that Jung's alchemy is the only kind of alchemy there is.
In the same way, Atwood's Mesmeric alchemy works. One of the secrets of initiation in magical lodges is precisely that the person going through the initiation is helped to enter a mild state of dissociation through certain skillfully applied psychological cues, and some forms of initiation use methods considerably more like Mesmer's own techniques—the role of the laying on of hands in traditional rites of priestly ordination, for that matter, can be compared to the discussions of Mesmeric alchemy in Atwood's book with advantage.
Finally, of course, Ethan Allen Hitchcock's alchemy works. The equation between alchemical transmutation and mystical experience goes back a long way; though most alchemists before the nineteenth century who pursued that equation from both ends, it also works to pursue the mystical work on its own.  Beyond that, of course, Hitchcock's book also made it easier for occultists in the United States and elsewhere to begin thinking about the traditions they'd received from the past in new ways.
That was a timely gift, because the first dim thunders of a revolution that would forever transform American occultism could be heard by the time Hitchcock died. The era of Theosophy was about to begin. We'll talk about that in the next post in this series.