Late last year, before veering off on several necessary tangents, we brought the story of American occultism up to the point when the Theosophical Society was hitting its stride. Now that we can return to the story, let's circle back to the same point in history.  Lodges of the T.S., as it was usually called for short, were springing up all over the United States, and in many other countries as well; people interested in occultism, in Asian spirituality, and in alternative culture of all kinds were taking in lectures by Theosophical speakers, poring over books from Theosophical presses, and joining the T.S. It was a heady time, as heady as the golden age of American Wicca a century later.  It turned out to be just as short-lived, but we'll get to that.
Not everyone in the American esoteric scene was interested in rallying beneath the banner of Theosophy, however. Occultism is never a monolith, not least because occultists are by and large an individualistic lot, and the fact that most people are going in one direction is reason enough for them to go in another. As it turned out, the Theosophical moment didn't last—what went up with the rocket came down with the stick—and the opposing movements were the ones that ended up defining American occultism in the twentieth century.  There were quite a number of these opposing movements, and they ended up moving in a wild diversity of directions, but a very large number of them had the same starting place: the Hermetic Brotherhood of Luxor.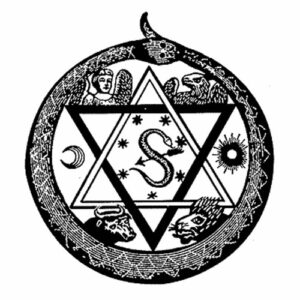 The H.B. of L., as it was usually called, first surfaced in public in an 1884 advertisement in back of a new edition of the Divine Pymander—that is, the mystical writings attributed to Hermes Trismegistus, which had been composed by an assortment of Greek-speaking Egyptian mystics in the first centuries of the Christian era and, rediscovered in the fifteenth century, had played a central role in launching the occultism of the Renaissance. The advertisement instructed students interested in an order teaching practical occultism to write to a certain address, giving answers to certain questions. Many did, including quite a few leading members of the T.S. in North America, Britain, and Europe.
Those who were accepted into membership were placed under the guidance of mentors, most of whom were well-known occultists in their own right—Rev. W.A. Ayton in England, Albert Faucheux in France—and received instructional papers passing on a detailed system of practical occultism. Very little of that system was original; quite a bit had been borrowed from the teachings of African-American occultist Paschal Beverly Randolph, whose career we discussed in detail last year, and more was borrowed from the writings of Sampson Mackey, a British eccentric who believed that the key to mythology was a vast cycle of apocalyptic scale caused by the slow rotation of the Earth's axis. The lack of originality—a very common thing in occult circles, since most occultists know the advantages of borrowing and adapting existing systems—did not keep it from being an effective system of magical practice.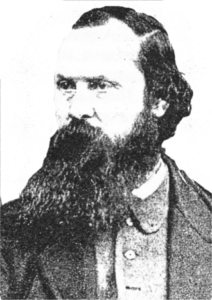 Behind Ayton, Faucheux, and their equivalents elsewhere was a Scottish violin maker named Peter Davidson, who was the effective head of the H.B. of L. in its early days.  Another Scot named Thomas Henry Burgoyne, of whom we'll hear more shortly, was the secretary.  Both men, in turn, were pupils of a remarkable occultist who went by Max Theon. (His real name was Louis Bimstein. If your name was Louis Bimstein, and you wanted to make a splash as an occultist, you would change your name to something more colorful, wouldn't you?  He certainly did.) He was born in a Jewish family in Russian-occupied Poland in 1848, studied Kabbalah with local rabbis, and left home as a young man to make his fortune as a freelance mage.  He apparently spent time in Egypt in the early 1870s. By 1884, certainly, he was in London, where he supported himself as a spiritual healer and provided initial guidance to the H.B. of L. It was apparently on his advice that the order took that very colorful name.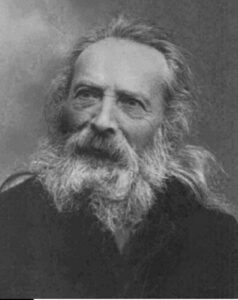 What made this choice potentially explosive at the time, and still makes it a loaded issue in some ends of the occult scene today, is that the moniker "Brotherhood of Luxor" was already known in Theosophical circles. (Luxor, of course, is a city in southern Egypt, one of the great cities of the pharaohs.)   Blavatsky herself had used it in print early on, for the secret order of which she claimed to be the emissary—this was before she redefined herself as the messenger of Tibetan Mahatmas. Furthermore, Blavatsky was certainly in Egypt between 1870 and 1873, and at least one later witness claims that Theon was also there.  The possibility that both of them may have been initiates of a Brotherhood of Luxor based in Alexandria during those years has been discussed by some scholars. Rumors then as now claimed a Coptic magician named Paulos Metamon as the founder of that organization; as far as I know, documentary evidence either way has yet to surface.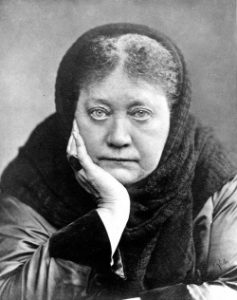 Certainly, however, Blavatsky responded to the rise of the H.B. of L. with considerable alarm and acrimony. She immediately denounced the new organization and tried to pressure members of the T.S. who had joined the H.B. of L. into dropping out. She also responded by founding a new inner circle of the T.S., the Esoteric Section, with its own teachings on practical occultism to compete with those the H.B. of L. offered.  The leadership of the H.B. of L. responded crisply by revising its advertisements in occult periodicals to address "Theosophists who may have been disappointed in their expectations of sublime wisdom being freely granted by Hindu Mahatmas." The T.S. responded in kind with accusations that the H.B. of L. was simply a moneymaking scheme.  The accusations flew fast and thick—and then a skeleton tumbled out of the closet of the H.B. of L.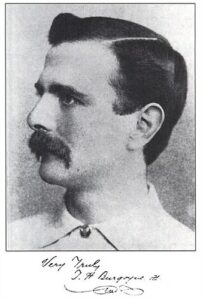 That skeleton had T.H. Burgoyne's name on it.  Born in 1855 as Thomas Dalton, Burgoyne showed a remarkable facility for changing his name at different times in his life. As Dalton, he became a student of Max Theon sometime in the 1880s; as Thomas Burgoyne, he handled the correspondence of the H.B. of L.—but as Dalton, a few years previously, he had tried to make a little money on the side through a timid attempt at mail fraud, got caught, and spent the first seven months of 1883 in prison.  The Theosophists figured this out in 1886 and promptly splashed it all over the occult scene in the same kind of frenzy of denunciation we've seen so often recently in other contexts. They were, to be frank, neither accurate nor fair about it, and—again, in a manner all too familiar these days—did everything they could to portray Burgoyne as a total villain. The H.B. of L. was unable to handle the storm of negative publicity, and it promptly shut its doors in Britain and dropped out of public sight in Europe and North America.
The immediate aftermath saw the leading figures of the H.B. of L. either renounce their membership or flee the country.  Rev. W.A. Ayton took the former tack, joined in the hue and cry, and quietly became part of the Hermetic Order of the Golden Dawn not long after that was founded in 1887. Burgoyne took the latter tack, and emigrated to the United States. Davidson had shown commendable prescience by leaving England for rural Georgia a few months before the storm broke.  Max Theon and his English wife, equally foresighted, did the same thing at about the same time, settled in Algeria, and started a new organization, the Mouvement Cosmique, which produced its own series of teachings and attracted students.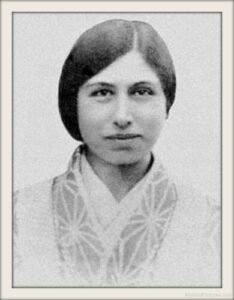 One of them was a remarkable young woman named Mirra Alfassa. Born in Paris of Turkish and Egyptian parents, Alfassa became one of Theon's closest students.  after Theon died she traveled east to Pondicherry in India, where she met the Hindu spiritual teacher Sri Aurobindo and became his closest associate, under the title of "the Mother."  There are intriguing parallels between the teachings of Theon's Mouvement Cosmique and Aurobindo's Integral Yoga, and Aurobindo's teachings are among the few Hindu spiritual writings that make instant sense to Western occultists, but Alfassa, who was in a position to know, always insisted that the two men came up with their insights independently. There are plenty of other examples of simultaneous revelation along these lines;  as Charles Fort liked to say, "it steam-engines when it comes steam-engine time."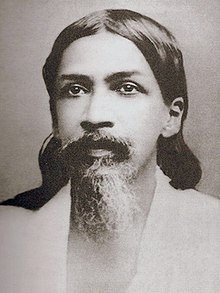 The teachings of the H.B. of L. were not without their more direct effects, however.  Across Europe and North America, occultists who had found the H.B. of L. congenial and were cut adrift by its sudden collapse promptly started their own organizations to teach practical occultism to students, and a good many of the occult organizations we'll be discussing in the months ahead can trace their origins to that process. For the moment, though, we'll focus on the most direct of the lines of succession that descended from the original order.
This was set in motion by Burgoyne, who was welcomed in America by students of the H.B. of L. and had very little difficulty founding a new organization along the lines of the old. He titled it the Hermetic Brotherhood of Light, and it attracted a significant number of former H.B. of L. members.  Burgoyne also revised and edited the most important theoretical papers formerly circulated among H.B. of L. students, first as a series of lessons, and then as a book entitled The Light of Egypt, which was published in 1889 under Burgoyne's magical title "Zanoni." It quickly won a following among American occultists and remains in print today.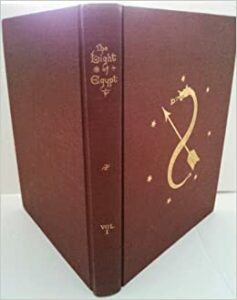 At this point Burgoyne's story gets complex.  According to the official account, Burgoyne was urged to carry out this work of revision by an English emigré in the United States, a professional surveyor and retired Captain in the British Army named Norman Astley. That account goes on to claim that as a devoted student of the H.B. of L. system, Astley made sure Burgoyne's expenses were covered and helped take care of Burgoyne during the latter's final illness in 1895.  It's a fine, colorful story, but it doesn't happen to be true.
As occult scholar K. Paul Johnson has pointed out, there are three modest problems with this tale. The first is that exhaustive searches by scholars and members of the H.B. of L.'s successor order, the Church of Light, have failed to come up with any evidence for the existence of Norman Astley before the 1890s.  The second is that exhaustive searches by these same diligent people have failed to turn up a death certificate for Burgoyne.  The third is that while Astley was impressively camera-shy—as far as I know, no photo of him has yet surfaced—his handwriting has survived, and it is identical to T.H. Burgoyne's. There seems to be no doubt that what actually happened is that Burgoyne changed his name to Astley—an easy thing to do back in the days before identity cards and computer databases—and spread a rumor that his former alias had died. It was an effective way to shed the stigma Theosophists had attached to Burgoyne's name, and it seems to have worked very well.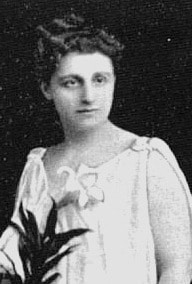 Astley, as we may as well call him from this point on, had kept himself busy on another front during the period when he was penning The Light of Egypt and getting the Hermetic Brotherhood of Light on its feet in America. One of the H.B. of L.'s students in the United States was an actress and teacher named Genevieve Stebbins, who was one of the first people to make a name for herself as a teacher of physical fitness exercises to American women. Born in San Francisco, Stebbins startted out as a child actor and dancer, and then took two years off the stage to master the Delsarte system of exercises under the famous drama teacher Steele MacKaye. She returned to the stage in 1879 as the leading lady of the Madison Square Theater, toured in the US and in France to great acclaim, and finally left the stage for good in 1885 to become a full-time teacher and writer.
Stebbins was married when Astley came on the scene, but that didn't slow the two of them down for long. Stebbins got a divorce in 1892 and married Astley almost immediately thereafter. The next year they opened the New York School of Expression with offices in Carnegie Hall, with Stebbins as head teacher and Astley as business manager.  The school remained a significant force in the New York City creative scene, catering to many of the city's richest families, until 1907. That was when Mr. and Mrs. Astley retired; they relocated to England for a time, and then, in 1917, settled in Monterey, California for the rest of their lives.
All this while the Hermetic Brotherhood of Light remained quietly active, headquartered in Denver, Colorado, where it circulated the original H.B. of L. teachings and did its best to stay out of sight of the Theosophists.  A publishing arm, the Astro-Philosophical Press, kept The Light of Egypt in print and also published books by other American occultists such as Sarah Stanley Grimke. The organization's days were numbered, though it did not know that yet.
In 1910 the Brotherhood received a message from Max Theon, who was still busy with his Mouvement Cosmique in Algeria, instructing them to close down. Since Theon was still in some sense the head of the H.B. of L., the current leaders of the organization did not feel they could disregard the order, and so they started the process of closing their doors. Fortunately they had already found someone who could carry on the legacy in a new form.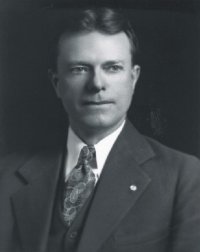 This was Benjamin Williams, an earnest Iowa farm boy who had become fascinated by astrology. Born in 1882, he contacted the Hermetic Brotherhood of Light in 1900, enrolled in its study program, and pursued it with the sort of passionate enthusiasm that only a geeky eighteen-year-old can manage. In 1910, he was asked to take on the task of transforming the teachings of the Brotherhood into a set of lessons that could be studied by mail.
There's an interesting detail of history to that request.  In the first years of the twentieth century, correspondence courses had become the new frontier for occult schools. Changes in the postal laws and rapid advances in printing and duplicating technology made it easier and more affordable for occult schools to teach by mail, and at a time when a classified ad in the back of a national magazine could bring letters from every corner of the United States, occultists were quick to take note. Williams didn't take that route at first, but when he did, he pursued it with the same enthusiasm he put into his occult studies.
In 1915, as the Hermetic Brotherhood of Light closed down once and for all, Williams changed his name to Elbert Benjamine, moved to Los Angeles, and started an organization of his own, the Brotherhood of Light. At first he ran it the old way, as a secret society, but in 1918 he opened its doors to the public and began offering lessons by mail.  The Brotherhood of Light quickly found a niche in the American occult scene, because the lessons it offered were not the usual eight- to tweive-page pamphlets sent out once every week or two.  Students of the Brotherhood of Light got hefty paperbound volumes crammed with occult lore, which they could study at length before taking an examination. (For some reason Benjamine wrote these under the pen name C.C. Zain; multiple aliases seem to have been a thing in that tradition.)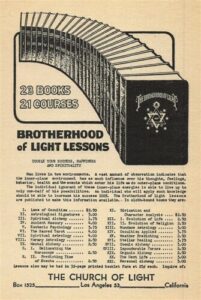 Another advantage the new organization had was that Benjamine was a talented and creative astrologer, and among the things he put into the Brotherhood of Light course was a great deal of astrological instruction—something that few other occult schools offered at that time.  He gradually expanded the course to a robust 21-volume library of occult lore, finishing the last volume a year before his death in 1951.
He was not left entirely to his own devices in assembling the materials for the course. The Light of Egypt was an important source, and so were the writings of Sarah Stanley Grimke, which he'd studied while a member of the Hermetic Brotherhood of Light. So were the two books by our old friend Emma Hardinge Britten, Ghost Land and Art Magic—the other side of the teachings of the  original Theosophical Society found a home in Benjamine's work and, as we'll see, elsewhere as well. But he also had another crucial source of teachings:  Genevieve and Norman Astley, who lived right up the coast in Monterey. They provided him with a great deal of help in gathering and assembling the raw materials for the Brotherhood's course until their deaths in 1934 and 1943 respectively.
It is pleasant to imagine Astley in 1930 or so looking back on the events of 1886 with an eye toward the workings of karma. In the two decades leading up to 1929, as we'll be discussing in a later post, the Theosophical Society all but destroyed itself in a crescendo of self-inflicted disasters, and had most of its members leave in a hurry, in the same way that so many members had bailed on the H.B. of L.  Meanwhile the tradition to which Dalton/Burgoyne/Astley had devoted so much of his life was thriving again under Benjamine's energetic leadership, and Astley himself was watching the whole Theosophical fracas from the comfort of a Monterey patio, in the company of his lovely and talented wife and fellow initiate. Revenge, he might have suggested, is a dish best served alfresco, with a bottle of Chardonnay.
And the Brotherhood of Light?  It's still around. In 1932 it renamed itself the Church of Light; that year Los Angeles passed an ordinance banning the teaching and practice of astrology, and Benjamine reorganized as a church in order to shelter his astrological teaching under the mantle of religious liberty.  These days the Church of Light has a headquarters in Albuquerque, New Mexico, and a capacious website at light.org; all Elbert Benjamine's voluminous lessons are still in print, and are available to nonmembers as well as members. Despite the long, tangled, and roundabout path it followed through the golden age of American occultism, the legacy of the Hermetic Brotherhood of Luxor is one occult tradition that seems to have gotten through intact.