It's a longstanding custom on this blog that whenever there are five Wednesdays in a month, the readers get to vote on what they want me to write about for the fifth Wednesday.  Far more often than not the resulting contest is a lively one, and this month's was no exception. By a significant plurality, though, the winning topic was the concept of karma and what the occult traditions I study and practice have to say about that.
It's a timely subject just now, for reasons we'll get to a little later on in this essay, but it's also one of the most frequently misunderstood topics in occult philosophy.  There are very good reasons for this. To begin with, the concept of karma has only recently found its way into the religious imagination of the modern Western world, and it contradicts some of the most common assumptions of the more traditional Western religious movements. In most mainstream versions of Christian theology the sins and virtuous acts of individuals are important, but in the final analysis human beings are damned because of something they didn't do, the fall of Adam, and can only be saved by something they didn't do either, the self-sacrifice of Christ.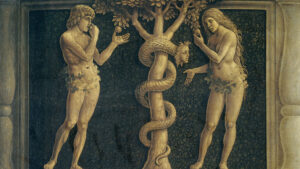 For those raised to think in this way, the concept of karma often seems both baffling and blasphemous. On the one hand, it holds that each of us is responsible for working out our own salvation or damnation, rather than being punished for someone else's original sin and saved by someone else's redemptive act.  On the other, since the teaching of karma is inseparable from reincarnation, it teaches that salvation and damnation are not once-and-for-all events that happen in the afterlife (or after the Second Coming), but two sides of a continuous process.  Our present lives, however heavenly or hellish those may be, are the exact consequence of our own thoughts, words, and deeds in previous lives and in however much of this life has already passed for us.  In turn, our thoughts, words, and deeds here and now are building futures for us that are exactly as heavenly or hellish as we make them.
It's also confusing for people raised in a Christian context to see karma as something other than a divine judgment of the type much discussed in Christian theology, in which a cosmic authority figure deals out rewards and punishments according to a scheme that, however good and just the theologians insist it must be, looks somewhat arbitrary to the human observer. It takes a certain amount of effort to get past this and realize that from the point of view of occult philosophy, karma is as exact and impersonal as the law of gravity.  Every action has consequences, and the consequences inevitably circle around to affect the person responsible, in this life or another:  that's the nature of karma.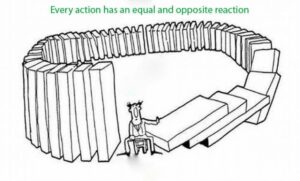 The Sanskrit word karma, in fact, means "action."  The concept of karma can be understood, in fact, as something very close to Newton's laws of motion, applied to the dynamics of human life. In the abstract, every action has an equal and opposite reaction.  Just as in physics, however, actions and reactions exist in a wider context; thus every combination of actions has a combined reaction that is equal to the sum total of those actions.  In old-fashioned occult literature, with this in mind, the principle behind karma is often given a helpful name: the Law of Consequences.
Since every thought, word, and deed has karmic consequences, karma is always cumulative. It's quite common for people who don't understand the principle of karma to insist that it can't be valid—after all, this person over here did something good and is suffering, and that person over there did something bad and is flourishing!  Yes, but what else have these two people done in their past and present lives?  It's not any one action, but the sum total of a person's actions, that determines their karma for the moment. Does this imply that karma can be changed by deliberate actions going against its current momentum?  Yes, indeed it does, and we'll be talking about how to do that a little later in this essay.
To understand karma in more detail it's important to grasp how it works.  By and large, there are two principal avenues by which the consequences of your actions circle back around to bless or bite you.  The first is character; the second is circumstances.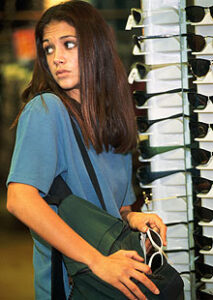 The karmic dimension of character is easy to understand. Consider a person who does something sleazy. We'll assume it's something she hasn't done before, and she got talked into it, or talked herself into it, for some seemingly plausible reason. Forever after, until and unless she discharges that karma, she's going to be a person who is capable of that kind of sleaziness.  She will find it easier to repeat the sleazy action, and harder to resist the desire to do so when a comparable opportunity comes up again.  Unless she catches the trend in process and makes a sustained and effective effort to reverse it—not simply to resist it!—that particular kind of sleaze becomes habitual, and she becomes a sleazy person.
We all know sleazy people. We also all know how we treat sleazy people, and how that differs from the way we treat people who aren't sleazy. That common human reaction is a powerful force, and not easily turned aside. Many people, in fact, can pick up on the sleaziness of a sleazy person even before they catch the person doing something sleazy. So the possibilities open to decent people in social interactions gradually close to the sleazy person, and another set of possibilities open up, most of them unpleasant and many of them tending to encourage further kinds of sleaziness.  Rinse and repeat, and an ordinary person who suffered a brief moral lapse becomes a complete sleazeball that nobody will trust with a burnt-out matchstick.
Let's say our sleazy person dies, and after an interval, is reborn as an infant. Those people who think of young children as inevitably innocent and pure haven't spent much time in a nursery recently.  Some children, let's face it, are born sleazy.  That doesn't mean that they've been unfairly loaded with a bad character; it means that they drifted over into sleaziness in a previous life and haven't dealt with it yet.  Given good parenting and healthy discipline, some children of this kind can overcome their innate sleaziness and become decent people—but how does a soul get reborn into a situation where that's an option?  That depends on the other side of karma, which we'll get to shortly.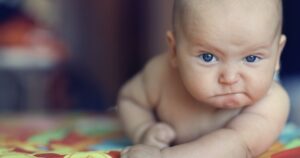 The drift into sleaze isn't irresistible.  It's always possible to begin the process of moving in the other direction.  Let's say our sleazy person has the opportunity to do something even more sleazy, and backs away from it—that's too much sleaze for her to tolerate. Suddenly a new factor has entered into the picture.  Alongside the momentum of descent into sleaze, she now has at least a little momentum pushing her in the other direction. Opportunities for further sleaziness become a little less common, and opportunities to treat other people decently start to pop up.  If she also happens to turn to some form of spirituality that brings her into contact with positive influences such as gods and angels, those will respond, adding their strength to hers—but only to the extent that she cooperates with them and makes a sustained effort to keep doing so.
Let's say our not-quite-so-sleazy person decides to keep backing away from sleaze.  She refuses to do some other sleazy things, finds chances now and again to do decent things, and keeps up her spiritual connection with positive influences. Now her momentum begins to shift in earnest.  If she keeps at it, though there will doubtless be plenty of wobblings and waverings and bursts of renewed sleaze, she'll begin to move back the other way. The more she works at being a decent person, the easier it becomes, and by the time she reaches the point she was at when the first moral lapse happened, it's quite possible that she'll have so much momentum built up that she'll go rocketing straight past it into the realms of virtue.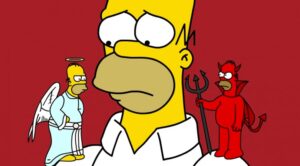 What's more, even if half a dozen lives have passed since she began her descent into sleaziness, she'll draw back sharply at the thought of doing anything of the same kind of sleaze again. That is to say, she'll have developed a conscience. According to occult philosophy, conscience is the subconscious memory of past failure and pain. It's one of the things we accumulate from our previous lives, along with talents, preferences, and initiatory contacts.
This is a simplified model, of course. In the real world all of us are dealing not with a single line from decency to sleaziness, but with any number of virtues and vices pulling in different directions at the same time.  The normal state of human beings resembles nothing so much as billiard balls ricocheting around the board after an unusually energetic break. Yet the same principle applies: all thoughts, words, and deeds affect the person who does them, creating a momentum in the direction of similar thoughts, words, and deeds. As an old but by no means outworn saying has it, "sow a thought, reap a deed; sow a deed, reap a habit; sow a habit, reap a character; sow a character, reap a destiny."
That's the karmic dimension of character. The karmic side of circumstances is a little subtler in theoretical terms, though it's easier to notice the effects in practice. Let's return to our example. Once the person we've been following commits that first sleazy act, the world becomes a sleazier place, and in complex and roundabout ways, that will circle back to the person who caused it.  It's not a matter of tit-for-tat—"you did X to someone, so someday someone will do X to you"—because karma is cumulative. The sum total of your karma, not any individual act, determines the sum total of your circumstances. As your karma becomes worse, those circumstances start to gang up on you, and they can quite literally make your life a living hell.

If you want a good measure of your current karma, in other words, look for the little things: the ordinary everyday events that could work for you or against you.  If they generally work against you, you need to clean up your act. If they generally work against you, and you constantly find yourself tempted to do something sleazy in response, then you really need to clean up your act. If circumstances generally work for you, that's a good sign, but it's not an excuse to get sloppy; you can use up good karma, and if you don't create more of it by thoughtful, compassionate, and generous thoughts, words, and deeds, you can slide right back down again.
Understanding this makes sense of some common experiences. Many of us have known sweet-natured, caring, radiantly good people who've been clobbered by one misfortune after another, and more often than not died young in some unpleasant way. They're souls that have reversed the bad karma of many previous lives and are clearing away their karmic backlog in a hurry by coping with bad experiences in a brave and patient way. Many of us have also encountered people who have everything go right for them even though they're nasty customers. They're burning through the good karma of many previous lives, and setting themselves up for a plunge into utter misery later in this life or in lives to come.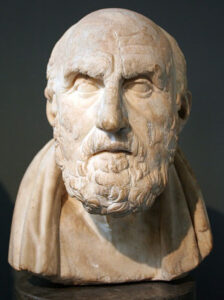 Now of course character also influences circumstances, and circumstances also influence character. The same qualities of character that generate favorable karma by shaping your thoughts, words, and deeds—virtues such as courage, temperance, prudence, and justice—also tend to create beneficial circumstances for you, while qualities of character that create bad karma—vices such as cowardice, extremism, foolishness, and selfishness—tend to generate miserable results in the realm of circumstances.  That's not as self-reinforcing as it may seem, however, for difficult circumstances teach positive lessons of character, while circumstances that are too easy can teach negative lessons.  The saying "Bad times create strong people, strong people create good times, good times create weak people, weak people create bad times" is as accurate as it is unwelcome. The basic principles of karma apply in every case, however tangled things get in the hurly-burly of incarnate life.
There's another wrinkle that has to be understood, however, which is that not all karma is individual. There is also collective karma. Most human beings are mass-minded—they don't think their own thoughts, speak their own words, or choose their own deeds.  Instead, they think, speak, and act as their communities, their societies, and their species prompt them. Since they have few individual actions, they have little individual karma, but the thoughts, words, and deeds they enact on behalf of others also have consequences, and those consequences are the collective karma shared by all those who participate in the community, society, or species in question.
Collective karma's a bear, because most groups of human beings act as though they are far more stupid and selfish than the individuals who make up the groups. (There are complicated reasons for that, having to do with the nature of group consciousness and the power of nonverbal cues to swamp the thinking mind of the individual, but we don't have space to get into those here.) On average, then, the collective karma of any group of people is considerably worse than the karma that would be earned by any of the individual members of the group had they been acting alone.
Traditionally, collective karma has its primary effects on the group rather than the individual: that is to say, the changes in character affect the group consciousness rather than the individual, and the circumstances do the same thing. That doesn't mean the individuals get away scot free, however.  By and large, the more mass-minded you are, the more likely you are to be swept up in  the consequences of collective karma.  Since these quite often take forms such as wars, plagues, famines, and natural disaster, this is not something to look forward to.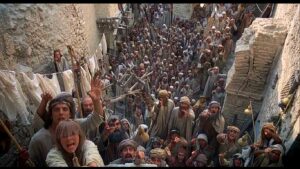 It's probably necessary to point out in this context that whether or not you think of yourself as an utterly unique individual has little to do with your mass-mindedness or lack of same. It's highly fashionable these days for people who get every one of their opinions from the mass media and popular culture to make a fuss about how original and individual they are.  As a famous bit from Monty Python's Life of Brian points out, the mass-minded are fond of chanting "Yes, we are all individuals!" in perfect unison.  Nor does it make you an individual if you get all your opinions from someplace other than the mass media; every counterculture has its own form of groupthink. Mass-mindedness is normal for human beings. We outgrow it only slowly, one at a time.  When somebody does become a genuine individual, for that matter, everyone around them thinks that they're really kind of weird, and exerts various kinds of pressure to try to drag them back to one kind of groupthink or another.
One advantage we have just now is that the pressure of collective consciousness is easier to escape than at most times in the past. Yes, I'm well aware of mass media, advertising, and the other gimmickries used by today's wealthy classes to exploit the mass-minded. None of it is as pervasive or as crushing as the overwhelming groupthink of small town society in the days before cheap printing presses and efficient postal systems opened windows on a wider world.  It hasn't been that long since the days of Joseph Palmer, who was mobbed by his New England neighbors in 1830 because he grew a beard, and then got thrown in jail for the crime of defending himself against forced shaving. Television and the internet?  Sure, they're annoying, but—ahem—you can turn them off.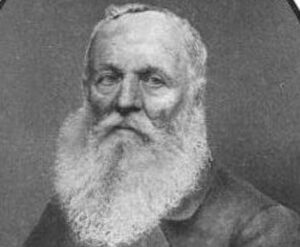 So how do you deal constructively with karma?  I've already covered the basics. You adjust your character by watching your thoughts and feelings, and changing them as needed. Every time you catch yourself following some habitual train of thought that leads in negative directions, if you stop thinking those things, and direct your mind to something else, you're changing the momentum of your character. Every time you go out of your way to think positive thoughts—yes, this is among the benefits of meditation and prayer—you have a similar effect. Each of these actions is a very small push, but in metaphysics as in physics, little pushes add up.
You adjust your circumstances by doing generous, helpful actions in the world.  Find a charity you can wholeheartedly support, one from which you get no personal benefits, and support it to the best of your ability.  In your dealings with other people, make a point of being a little more patient, a little more forgiving, a little more thoughtful than you've been in the past. Find other ways to make the world around you a little less miserable for people and other living things. Don't expect instant benefits—you won't get them, because the momentum of your past karma still has to be dealt with.  Over time, however, if you keep at it, your circumstances will shift.
These days, there's an abundance of good opportunities for both these modes of work on karma, because of the extraordinary viciousness of today's partisan passions and class hatreds.  The results of highly nasty collective karma built up over many decades, those passions and hatreds are pushing toward the kinds of explosive release that tend to have a very high body count.  I'd like to remind my readers of Dion Fortune's maxim that on the magical planes of being, you win by building up the things you want, not by trying to tear down the things you don't want; I'd also like to suggest that anyone who wants to build some positive momentum in karmic terms can do so very easily by making an effort to think of your opponents as human beings rather than cardboard-cutout baddies, and to treat them as such even in the midst of conflict.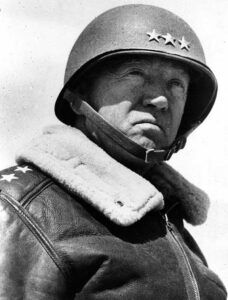 That doesn't imply any lack of effectiveness in the struggle.  It was General George Patton, not exactly a slouch at fighting the Wehrmacht, who roared "Rommel, you glorious bastard!" at the German lines.  He knew he was fighting a brilliant commander, and soldiers who believed just as passionately in their cause as he and the US Third Army he commanded believed in theirs. He respected them, and therefore he never underestimated them—and that's why he beat them. Karma?  In a certain very real sense, yes.