The last three posts in our ongoing discussion of the history of enchantment have examined the work of three influential writers on the history of consciousness—Ken Wilber, Owen Barfield, and Jean Gebser. All three of them, as we've seen, discuss the state of consciousness summed up in the word "enchantment," the condition in which the world is experienced as alive, conscious, and magical.  Its opposite is the state of disenchantment, in which the world is experienced instead as a random assortment of dead lumps of matter bobbing about in the void.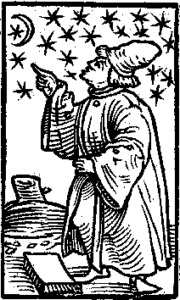 All three of the thinkers just named follow the usual conventions of our time and relegate the condition of enchantment to the past.  To Wilber and also to Gebser, who was Wilber's source for this concept, enchantment belongs to the magical structure of consciousness, appropriate in the past but (at least in theory) long outgrown by the inhabitants of modern industrial societies. To Barfield, similarly, enchantment belongs to the state he describes as original participation, which he explicitly identified with Paganism and so, as a devout Christian, rejected with pious horror.  All three portrayed the transformations of human consciousness over time as a one-way trip in which enchantment belonged permanently to the past.
All three of them went on to argue that our current state of disenchanted consciousness will be  replaced sooner or later by some new and improved post-disenchanted state.  Gebser, as we have seen, believed that the integral structure of consciousness was emerging all around him in early twentieth-century Europe; Barfield, more cautious, was careful to place his hypothetical state of final participation somewhere out there in the distant future. For his part, Wilber noted that the longed-for state of second tier thinking was taking its sweet time to show up, and speculated that a "mean green meme" was holding the current state of consciousness stuck in place long after his theories said the next one should have put in an appearance. (Keep in mind that "meme" didn't have quite the same meaning when he coined this term than it does now.)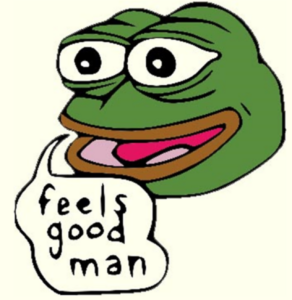 Like the apocalyptic religious prophecies with which they share so many features, these visions of a bigger, better consciousness to come can neither be proved nor disproved in advance; while it's fair to compare them with parallel phenomena, the only way to know for sure is to wait around and see whether the futures in question ever get around to showing up. Claims about the history of consciousness up to our time are another matter.  If Wilber, Barfield, and Gebser are right, the current disenchanted state of consciousness is a new thing for our species; it emerged for the first time in Renaissance Europe, and all civilizations before that time had to make do without it. This claim is essential to the predictions offered by all three of our prophets, since they insist that yet another new state of consciousness, one that has never existed anywhere at all, can be expected to dawn in the modern Western world.
With this in mind, I'd like to introduce two famous books as evidence. With an eye toward Owen Barfield's religious argument, one of them is a work of Pagan literature and the other is a work of Christian literature.  As for their relation to enchantment and disenchantment—well, that's going to take a certain amount of unpacking.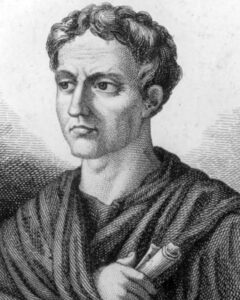 The Pagan work is the Satyricon, an ancient Roman novel by Petronius Arbiter, written sometime in the first century AD. We have only a modest part of the original, which is more than can be said of most other Roman novels (only one, The Golden Ass by Lucius Apuleius, got through the fall of Rome intact). Though it's relatively tame by modern standards—Roman writers and readers alike apparently weren't interested in the sort of thrust-by-thrust descriptions that render so many modern novels so dreary—the Satyricon has a reputation as the world's most famous pornographic novel. Granted, there's a lot of sex in it, of a great many varieties.
The portion of it that survives is narrated by a young man named Encolpius, who is handsome and tolerably well educated but not too bright.  He blunders around various corners of Roman Italy with his teenage boy-toy Giton, falling into one absurd scrape after another.  One of Encolpius's friends, another young man named Ascyltos, shares many of these adventures, and later in the book the old, impoverished, and lecherous poet Eumolpus becomes an important character.  The centerpiece of the surviving portion is an over-the-top banquet hosted by an obscenely rich parvenu named Trimalchio, but there's plenty of other business; there are orgies, arguments, brawls, and seductions; poems are recited and stories told, and a vivid picture of ordinary Roman life comes through the book's pages.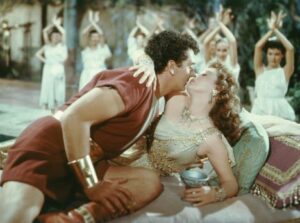 The Satyricon is also a profoundly disenchanted book. Its style, its raucous humor, and the world portrayed by its characters are modern in every sense of the world.  Update the details a little and the whole story could take place in Los Angeles today, right up to the spectacular crassness of Trimalchio's banquet—he'd fit right in among today's Hollywood celebrities.  Religion appears in the Satyricon purely as a social custom and a theme for humor; one old bore at the banquet all but defines disenchanted consciousness as he drones on about how the region's in a drought because nobody respects the gods any more:
"For no one believes that heaven is heaven, no one keeps a fast, no one cares a hang about Jupiter: they all shut their eyes and count up their own profits. In the old days, the married women, in their stolas, climbed the hill in their bare feet, pure in heart, and with their hair unbound, and prayed to Jupiter for rain!  And it would pour down in bucketfuls then or never, and they'd all come home, wet as drowned rats. But the gods all have the gout now, because we are not religious; and so our fields are burning up!"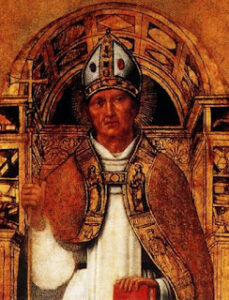 It's instructive to contrast all this with the second book I have in mind, the work of Christian literature:  The Golden Legend by Jacobus de Voragine, archbishop of Genoa. The good archbishop wanted a collection of the lives and miracles of the blessed saints, and since he was unsatisfied by the existing anthologies, he set to work on the project himself. It was finished in 1266 and immediately became one of the great bestsellers of the Middle Ages—more than a thousand handwritten copies have survived, some in the original Latin and others in nearly every language of medieval Europe, and as soon as printing was invented, printers started churning out copies—by 1501 it had been printed more often than the Bible.
Whatever Jacobus de Voragine's personal life might have been like, his book certainly convinced many people that heaven was heaven, inspired them to keep fasts, and did its level best to make them care not only about the Christian God but the entire panoply of medieval supernatural entities as well, from the blessed saints and angels in heaven down through a vast cascade of monstrous beings to Satan and his minions in hell. He did not do any of this by means of sober rational arguments. Rather, The Golden Legend is a bubbling cauldron of miracles. Decapitated saints pick up their heads and walk to church; sacred relics stop lava flows in their tracks and make rivers flow uphill; St. Silvester is asked by the Emperor of Rome to do something about a dragon right there in the middle of the city, prays to St. Peter, receives detailed instructions on dragon handling, and proceeds to tie the dragon's mouth shut permanently with a thread.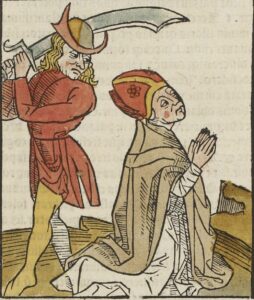 That is to say, The Golden Legend is a profoundly enchanted book.  Its author took the stories he collected with utmost seriousness, and he saw nothing in the least unlikely in the marvels that he recounted.  The raucous humor and irony of the Satyricon is whole galaxies removed from the earnest faith in wonders displayed by our second text.  The world in which the saints and sinners of The Golden Legend follow their varied trajectories to heaven or hell is the one that Jacobus de Voragine and his readers believed they lived in.
It's worth noting, with an eye toward Owen Barfield's insistence that the state of enchantment is identical to Paganism, that the devoutly Christian Golden Legend is wholly caught up in Barfield's condition of original participation while the riotously Pagan Satyricon is as unparticipated and modern as any of the avant-garde fiction of Barfield's own time. It's even more significant, however, that the wholly disenchanted Satyricon was written more than a millennium before the wholly enchanted Golden Legend. If, as all three of our writers insist, human consciousness is marching gamely onward along a one-way street from the outworn mental states of the past toward the bigger and better mental states of the future, shouldn't this have worked out the other way around?
Look more closely at the outlines of human history traced out by our three authors, and you'll find that this lapse is emblematic of a far broader problem. Barfield will serve as our example here, though the same pattern appears in all three. His survey of the history of consciousness in Saving the Appearances discussed prehistory, ancient Israel, classical Greece, the high Middle Ages, and the period from the Renaissance through the modern period. He doesn't present them in order—quite the contrary, he jumps around quite a bit—and this makes it tolerably easy not to notice that he left something out.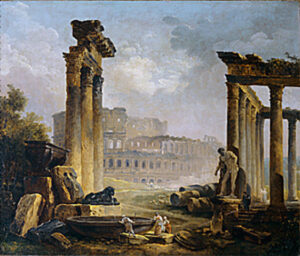 Something of considerable importance happened, in point of fact, between Aristotle and Thomas Aquinas, the last thinker from Greek antiquity he mentions at all and the first one from the Middle Ages he discusses in any detail. That gap of 1500 years or so includes the Satyricon, and it also includes the earnest writers of saints' lives on whom Jacobus de Voragine based The Golden Legend.  During that interval, Roman civilization rose and fell, the Dark Ages spread over the western world and then gave way to the rise of a new European civilization. During the first five centuries or so of that period, the lingering enchantments Barfield traces in Plato and Aristotle gave way to the ironic, secular, wholly disenchanted mentality of the Satyricon and the rest of late Roman literature—and thereafter, enchantment swept back in like a tide.
Compare The Golden Legend with the Greek myths, or Beowulf with the Odyssey, and it's clear that the authors of these works breathed the same air and dwelt in similar worlds of wonders, monsters, magic, and miracles.  Compare the Satyricon with any modern novel that you wish and it's just as clear that the authors of these works dwelt in an equally disenchanted, equally secular world. Barfield, as it happens, explicitly denies this; in Saving the Appearances he insists that "[f]rom the former point of view" (that of of the history of the mind), "the Graeco-Roman period is seen as extending, practically unbroken, to the end of the Middle Ages" (p. 98).
But then he has to claim this. Admit that the classical world moved all the way out of its former enchanted state into a disenchanted state, and that enchantment then returned with the fall of Rome, and the entire theory of a linear evolution of consciousness goes crashing to the ground. Worse (from his perspective, at least):  if the Roman world achieved a consciousness as disenchanted as ours, and then fell back into enchantment, what becomes of the insistence that we can look forward to some brand-new, higher state of consciousness any day now?  What if the condition of disenchantment is the normal state of consciousness in a mature civilization, and gives way to returning enchantment as that civilization tips over into decline?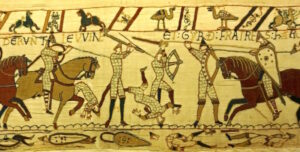 What puts sharp teeth into this last speculation is that the cultural history of the classical world shows exactly the same process of gradual disenchantment that can be traced in the history of our own civilization. The oldest surviving strata of Greek literature display the same immersion in a world of enchantments that can be found in the oldest surviving strata of post-Roman European literature.  Then, like clockwork, poetry gives way to prose, and the first stirrings of philosophy and natural science give rise to rationalist currents. Thoughtful intellectuals turn their attention to traditional religion in an attempt to make sense of it, never realizing until too late that they are undermining the faith they themselves hold dear.
From such efforts an age of reason emerges:  in Greek history beginning around 500 BC with Pythagoras and Thales, in Western European history beginning a little after 1500 AD with Galileo and Copernicus. Fierce pushback from religious traditionalists garners its share of martyrs—Socrates in one cycle, Giordano Bruno in the next—but fails to stop the unraveling of the old enchanted faith. In literature, the epic has already given way to the romance, and in due time this gives way to the novel as the subjective experience of the individual becomes the focus of creative interest; in the visual arts, painting and sculpture have already settled into their mature forms, though avant-garde schools rebel against these in various unsatisfying ways; music and drama thrive but settle into ruts. As the zenith of disenchantment arrives, conservative writers place their hopes on a revitalization of rural life; Wendell Berry's writings in our time are paralleled by Vergil's Georgics and Bucolics in the time of Augustus Caesar. And then…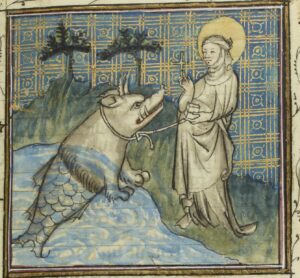 Ah, but we haven't gotten to the "and then" stage yet in our current cycle. That's clearly enough what motivated Barfield and Gebser, at least, in their linear rewrites of history. It's easy to understand their feelings. Both of them came of age in the early twentieth century, while Europe was tearing itself to pieces in a series of brutal wars. Both of them were familiar with the many thoughtful voices discussing the parallels I've just sketched out, and both set out to find some way to understand history that would exclude the last act of the drama, the age of decline and fall that was all too clearly dawning around them.
It was a valiant effort but not necessarily a wise one. Most of us, I hope, recognize that one of the basic tests of personal maturity is the recognition that we will all die someday, after something like the ordinary human lifespan, and our hopes and dreams and decisions about the future need to take that hard but inescapable reality into account. Societies that recognize the equally hard and inescapable realities of decline and fall can make adjustments and preparations that can cushion the descent and simplify the rebirth on the far side of the process—a mastery of that way of thinking, guided by a richly complex understanding of time, is one of the reasons why Chinese culture remains firmly in place five thousand years after its first emergence, while so many other civilizations born around the same time are dim memories today.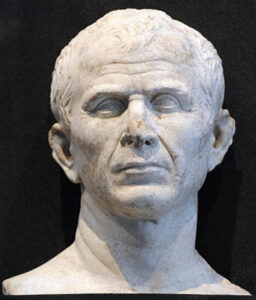 China's civilization thus had less trouble preserving essential cultural resources through its own dark ages—but dark ages it unquestionably had:  at least four of them, depending on exactly how you define such periods. Ancient Egypt got through two intact, though a third was too much for it. India had its share, too, and so has every other civilization throughout recorded history.  The cycle of enchantment and disenchantment?  That's present, too, to a greater or lesser degree. We'll talk about that in upcoming posts, as I start sketching out the factors that seem to drive the rise and fall of the disenchanted state. For the present, there's another aspect of the cycle that I want to focus on.
Educated Romans did not believe that their civilization could end. Neither do most educated Europeans and Americans today. Read works from the twilight years of Roman civilization and you'll encounter a dizzying disconnection between the hard facts—roads crumbling, trade links snapping, the imperial government holed up in Ravenna while barbarian armies surge across the landscape—and the serene conviction that these are temporary inconveniences that the Roman Empire will surely surmount once times improve a little. I suspect that people many centuries from now, when they read ancient literature from the twenty-first century, will find similar disconnects in our narratives:  the gritty realities of life in a declining civilization coexisting serenely in the minds of today's writers with the conviction that someday soon we'll surely be headed for the stars.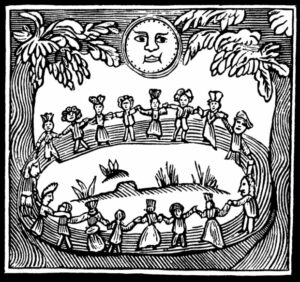 Yet there's another dimension to the changes ahead, and it unfolds from the points that we've been discussing in this series of posts. Familiar and even comfortable though it may be to most of us today, the disenchanted condition has severe downsides.  It's not something that comes naturally to human beings, and it imposes serious emotional burdens and cognitive limitations on those who embrace it uncritically.  As the accelerating process of decline in our society lets the waters of enchantment flow back in, it's possible to catch that incoming tide—and that opens up possibilities closed to those who remain caught in the disenchanted state. We'll talk about that, too, as this sequence of posts proceeds.
******
Glancing up at the calendar, I notice that March has five Wednesdays in it, and by a longstanding tradition on this blog, the readers get to vote on what they'd like me to write about. The floor is open for nominations!