This week's Ecosophian offering is the monthly (well, more or less!) open post to field questions and encourage discussion among my readers. All the standard rules apply — no profanity, no sales pitches, no trolling, no rudeness, no paid propagandizing, no long screeds proclaiming the infallible truth of fill in the blank — but since there's no topic, nothing is off topic. (Well, with one exception: there's a dedicated (more or less) open post on my Dreamwidth journal on the current virus panic and related issues, so anything Covid-themed should go there instead.)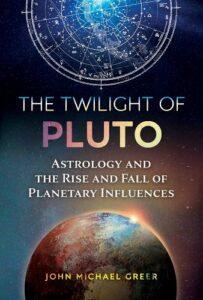 In other news, a heads up on two forthcoming books is in order. I'm delighted to announce that The Twilight of Pluto: Astrology and the Rise and Fall of Planetary Influences has made its way through the various current challenges facing book publishing, and is being printed as I write this — it's scheduled to ship right around the spring equinox. I'll be doing a post or two about the subject, but the basic theme is straightforward: just as the discovery of Pluto in 1930 (like the discovery of other planets) marked the emergence of a significant new factor in human society and consciousness, the fall of Pluto from planetary status in 2006 marked the beginning of the end for that factor, and major changes can be expected as it continues to sunset out. Interested? Coples can be preordered here if you're in the United States, and here if you're elsewhere in the world.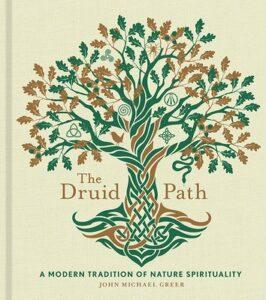 On a different end of my writing activity, I have a new book on Druidry also in press right now. The Druid Path: A Modern Tradition of Nature Spirituality is intended for complete beginners to Druidry, and provides a user-friendly intro to the traditions of the Druid Revival, not linked to any of the existing orders but compatible with all of them. (If you see references to "Volume 11," it's because the publisher is issuing it as part of a series of introductions to Neopagan and nature spiritualities.) It's gorgeously illustrated — the publisher's the one that did my books The Occult Book and The Conspiracy Book, and if you've seen those you know how glorious the graphics are. If you're interested, copies can be preordered here if you're in the United States and here if you're elsewhere in the world.
With that said, have at it!