In last week's post here on Ecosophia, we talked about the Great Reset, an allegedly new and innovative proposal for global economic reform currently being promoted with might and main by the World Economic Forum and a gaggle of other elite soapboxes. The point that struck me most forcefully about the program, as I noted at the time, is how astonishingly old-fashioned it all was:  a rehash of the Soviet Union in its early days, complete with the abolition of private property, an intrusive surveillance state, total dependence on huge and impersonal bureaucratic institutions, and bootlicking propaganda about how happy everyone is in the worker's paradise. To those who know modern history, it was really quite a blast from the past.
Once my commentariat started talking about the Great Reset and its many equivalents in what passes for pop-culture entertainment these days, though, I realized that something far stranger and more interesting lurked beneath the World Economic Forum's enthusiasm for Stalinism 2.0. Some of the core ideas that undergird the Great Reset, not to mention a good many other outgassings from the whole range of clueless Tomorrowland fantasies being retailed by today's corporate aristocracy, weren't borrowed from Soviet ideology at all, and a good many of the others were already secondhand goods by the time Stalin's flunkeys got hold of them.  They were issued in mint condition a century earlier from a much weirder source.
Yes, it's time for us to talk about Charles Fourier.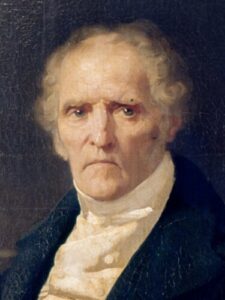 Fourier was the man who invented modern socialism.  You have to do a fair amount of digging to find this out just now, and a lot more to find anything like a complete account of Fourier's teachings, for reasons we'll get to in due time. He was born in 1772 in Besançon, France, the son of a local businessman.  He burned through his share of his father's estate in short order after the old man died, bounced from job to job for a while, and finally found a niche as a traveling salesman.  He never married—rumor during his lifetime had it that he never had a sex partner he didn't pay for—and he spent his off hours working on his idea of a perfect society. His first book, Theory of the Four Movements, was published in 1808 and sold only a few copies.
Fortunately for Fourier, one of those copies was bought by a rich eccentric who became his patron. That provided Fourier with the income he needed to write, and to market his ideas to the public. The end of the Napoleonic Wars in 1815, and the resurgence of European conservatism that followed, gave his ideas a substantial appeal to a great many people who wanted to believe that a new and better society was possible. Fourier proposed that the basic unit of his future society would be a phalanstery—in modern terms, an agricultural-industrial commune, which would own all the property and all the means of production used by the people who were part of it—and dozens of phalansteries duly sprang up, especially but not only in the United States.
Before we talk about what happened to them, it's important to take a plunge into the world of Fourier's ideas.  According to Fourier, countless worlds condense out of the "interstellar aroma," and they and their inhabitants pass through a preordained sequence of stages—Savagery, Barbarism, Civilization (which is the worst of all), and finally Harmony, which arrives promptly as soon as the intelligent beings of a planet accept Fourier's philosophy.  What makes Harmony differ from Civilization is that in the state of Harmony, economic activity is cooperative rather than competitive, private property gives way to sharing, and people are motivated to work by passional attraction rather than poverty or greed.  According to Fourier, this change results in a fourfold increase in labor efficiency, so that a society in Harmony can provide extraordinary abundance for everyone with very modest amounts of work on the part of each citizen.

Read Fourier's descriptions of life in the phalansteries of the future and it's very easy to see why his work inspired so much enthusiasm.  He argued that there are twelve basic human passions, which combine to form 810 different personality types.  Each of these is passionally attracted to some kind of productive work, and the distribution of personality types is such that there are the right number of people in any sufficiently large group to do all the tasks that need to be done.  Because of the immensely greater efficiency of labor under Harmony, people in his imagined future would spend only a small part of each day at work, and each person would be passionally attracted to the kind of work defined by his or her personality type, so there would be no dissatisfaction or unhappiness. The rest of their time would be taken up by dining—"gastrosophy," according to Fourier, will become one of the fine arts—and orgiastic sex.
As if all this wasn't enough, Fourier insisted that once Harmony was achieved, the world itself would be transformed. Clouds of cosmic citric acid would condense out of the interstellar aroma and descend, turning the seas into lemonade.  Four additional moons would come out of hiding places elsewhere in the solar system to replace streetlamps.  A "boreal corona" would appear over the north pole, radiating warmth and turning the barren lands of Alaska, Siberia, et al. into fruitful agricultural territories, while a similar "austral corona" would do the same thing for Antarctica.  Meanwhile lions would turn into peaceful, vegetarian anti-lions that human beings could ride, whales would become anti-whales and willingly pull ships over the lemonade seas, and human beings would live for 144 years, remaining sexually active for 120 of them.
All this, delirious as it is, shows Fourier's role as a crucial figure in the evolution of Western thought. Before his time, millennialism—the belief that the unsatisfying world we live in would soon be replaced by one much more to our liking—was a religious notion, heavily loaded with miracles and centering in the Christian West around faith in the Second Coming of Christ. Fourier was the founder of the grand tradition of modern secular millennialism, which has argued ever since his time that the perfect world would arrive without benefit of obviously theological factors. As you'd expect from so pioneering a figure, his vision was still tinged with the older tradition; the anti-lions are rather reminiscent of Christian images of the peaceable kingdom to come, though you have to turn to Emanuel Swedenborg and certain other heretical thinkers to find any parallel to the orgiastic sex.
Fourier thus offered the Second Coming in secular drag, plus sex and lemonade, at a time when plenty of people still longed for the promise of a better world but could no longer believe in the version being offered them by the religious mainstream.  His vision of a glorious future waiting to be born accordingly inspired a great many people to fling themselves into the task of building the Harmonial future, raising money to build phalansteries and put Fourier's theory to a test they were sure it would pass triumphantly. Passional attraction?  They had it, doubled, tripled, and in spades, and the results of this immense outpouring of effort were…
Well, let's just say that if you go down to the seashore tomorrow, I'm sorry to say you're going to have to bring your own lemonade.
The fact of the matter was that Fourier's theories were a total flop, and all those phalansteries imploded promptly as soon as their founders ran through the money they'd raised for the project. The problem, of course, was that Fourierist economics don't work. The fourfold increase in labor efficiency didn't show up—quite the contrary, if people work only as long as they feel passional attraction to the task, they tend to be much less efficient than those who are being paid to do a job and know that their continued employment depends on getting it done.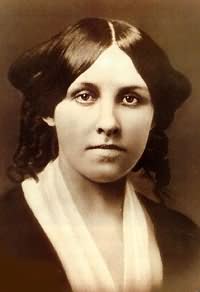 Nor did it turn out, as Fourier insisted, that the different personality types were distributed in such a way that every task would have someone passionally attracted to do it. Quite the contrary, everyone felt passionally attracted to easy jobs rather than hard ones, and so the hard ones didn't get done. (Or they got done by the women.  After the collapse of Fruitlands, a phalanstery that counted no less a celebrity than the young Louisa May Alcott among its inmates—her father Bronson Alcott was one of the founders—there was quite a bit of sour retrospective discussion about the way that the menfolk spent their days being passionally attracted to sitting around writing poetry and other tasks just as strenuous, while still expecting their wives to make sure that dinner was served on time and the laundry got washed.)
That was the end of Fourierism. There were a few attempts later on in the nineteenth century to rework Fourier's ideas, but they didn't get any further than the first wave did, and most people who were involved in the original project distanced themselves from it as far as they could once its failure became impossible to ignore.  Fourier's thought sank into near-total obscurity until the 1960s, when several anthologies of excerpts from his work got into print and found a small but vocal body of fans among avant-garde intellectuals. (This comes as no surprise to me, as Fourier is the kind of thinker who seems to make perfect sense when you're thoroughly ripped on LSD.)  It basically didn't outlast the Sixties, though; these days, the last proponent of Fourierism left standing is Peter Lamborn Wilson, whose most widely available essay on Fourier complains that so many people make fun of the lemonade oceans.  There's a reason for that, of course, but it's not one that Wilson is likely to find congenial.
Yet the end of Fourierism was also the beginning of socialism.  Look at the timeline of early socialism—the late works of Saint-Simon that can be classed as socialist, the transmutation of Robert Owen's early efforts at reforming the poor laws into the attempt to create genuine cooperatives, the rise of Ricardian socialism in the 1830s, and the emergence of Marxism after that.  You'll find that the Fourierist movement got there first, and that it had a much larger impact on the industrial world than anything before the time of Proudhon and Marx.  In a very real sense, the Fourierist movement was the seedbed of socialism, and the entire cascade of socialist theory and practice since Fourier's time was motivated by the quest to find some way to make something like Fourier's less obviously giddy promises come true.
One aspect of the resulting movement brushed up against a theme of recent posts on this blog, the magical history of America. The late nineteenth and early twentieth centuries were the golden age of American communes—the much-ballyhooed communal experiments of the 1960s were Johnny-come-latelies—and all through that period, communal enterprises sprang up all through those ends of American alternative spirituality where occultism and New Thought ideas mingled with millennialist Christianity. The attempt to create a viable alternative to the status quo in miniature was one of the major themes of socialist activism for well over a century, and the only reason it's guttered out in recent years is that repeated failure is difficult for any movement to sustain forever. The average lifespan of a commune in America is about two years, and most people who start one end up losing everything they invested in it.
The reason for that litany of failure is quite simple. With one narrowly defined category of exceptions, every communal project I've ever encountered, and I've seen quite a few, tacitly assumed that its participants could expect to consume more in the way of goods and services than they could realistically expect to produce. This is especially true of those communal groups that plan on going back to the land and raising all their own food—these find out in short order that subsistence farming takes far more hard work for smaller returns than holding down an ordinary job in an industrial economy—but it applies more generally. In theory, that feature makes the commune seem really appealing; in practice, it guarantees failure.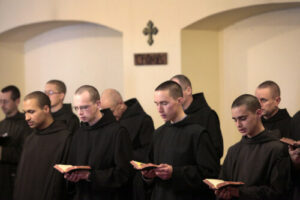 The one category of exceptions?  Religious monasticism.  If you have a group of people who are committed to an ascetic faith, and are willing to embrace vows of poverty, celibacy, and obedience, you can establish a communal living situation and make it work.  That's been proven over and over again by many different faiths from the time of St. Benedict and Kobo Daishi to the time of Mother Ann Lee of the Shakers and beyond. Nobody in a monastery expects to maintain a normal standard of consumption, or anything like one, and so it's quite possible for a group of people who have no desire for comforts to provide themselves with the bare necessities of life and still have plenty of time to pray or meditate.
If that appeals to you, dear reader, you're in luck, and within a couple of centuries at the outside it'll be the wave of the future, as industrial civilization winds down and monasticism takes on its usual role of custodian of culture during a dark age.  If that doesn't appeal to you, welcome to the club.  There are ways to have some of the advantages of a commune without landing in the same predicament as Bronson Alcott et al.; one of the reasons why fraternal orders such as the Masons, the Odd Fellows, and the Grange exploded in popularity right when phalansteries were crashing and burning, for example, is that they provided the extended community and the mutual aid that communes claimed to be able to offer, without the fatal economic flaws.
Then there was the evolution of socialism as a political movement seeking large-scale solutions.  That was an extremely creative and diverse movement until the Cold War flattened it out into a Hobson's choice between totalitarian Communism and corporate capitalism.  Yet that was arguably predestined, because Communism had an advantage that none of the other varieties of socialism could match.  It finally came up with workable answers to the two big questions that Fourier, like most later socialists, left untouched in his writings. To Fourier, remember, passional attraction was all that was necessary to make Harmony come about and keep everyone happy forever. Once everyone realized just how delightful it was to embrace Fourierism and watch the moons rise beside a lemonade ocean, while being nuzzled by a friendly anti-lion and an assortment of lovers, why, of course there would be a stampede to found phalansteries and complete the transformation of Civilization into Harmony.
Violence, coercion, forced labor—to Fourier, those were all the hallmarks of the stages of history that Harmony would inevitably supersede, and none of them entered into his worldview. One of the results of Fourier's steadfastly utopian vision, of course, is that socialism in Fourier's aftermath had no effective plans for establishing the new economic and social order, and no effective means to make sure that people behaved the way that socialist theory said they ought to behave once the new order was in place. Those were the two big questions that kept socialist theoreticians and activists busy all through the nineteenth century—how do you get people to embrace the glorious socialist future, and then make them behave accordingly?
Some of the answers to that question turned out to be quite viable in certain restricted contexts, though they involved ditching most of the goals that socialism inherited from Fourier.  There's social democracy, which replaces socialism as such with a bureaucratic state that uses regulatory power to try to make people do what Fourier thought they should do; it's got its problems, but social democracy has been viable in Europe and some other corners of the world for more than a century and many people seem to like it.  There's democratic syndicalism, which organizes the wage class via worker-owned cooperatives and labor unions, and uses those to press for changes that approximate what Fourier had in mind; that's got its problems, too, but it's also been viable for well over a century and remains a significant force in a lot of countries today.
There are the fraternal orders already mentioned; they've gone out of fashion just now and had their own problems, but theirs was an enormously effective system in its day, providing security and mutual aid to a vast number of people, and also political clout.  (One of these days I should tell the story of how the Grange, a fraternal order of farmers, broke the power of the railroad monopolies in late 19th century America.) Finally, there are the Fabian socialists, the faction of British socialism that set out to convince the wealthy that granting "socialism from above" to the wage class was the best way to hang onto their own wealth and privilege. That answer has its problems, too, and—well, we'll get to that in a moment.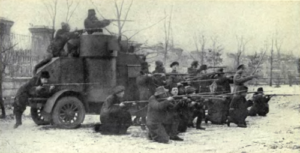 The great contribution of Vladimir Lenin and Josef Stalin to the history of socialism is that they proved that there was a far more effective option. That option, of course, was brutal organized violence on the grand scale. If people don't want to participate in the glorious socialist future, you shoot them; if they don't behave the way Marxist theory says they ought to behave, you ship them to prison camps and work them to death: hey, problem solved! Those are workable answers. They're not good answers, and they're not the kind of answers that Fourier or Marx had in mind, but unlike nearly all the other answers that have been floated by socialists, they functioned—at least until the many other failings of socialist economics reduced the Soviet Union and its client states to basket-case status, and convinced the old, cold men at the helm of China to quietly scrap socialism in favor of an awkward hybrid of state capitalism and the free market. (The jury's still out on whether that system's going to be viable for the long term.)
At least for the moment, despite the Stalinist rhetoric that surrounds the Great Reset, there's no sign that the World Economic Forum and its pet pundits are thinking of taking up Stalin's way of dealing with the internal contradictions of their theories via mass graves and labor camps.  They're among the intellectual heirs of the Fabian movement, convinced that they can use their own wealth, influence, and position in the collective conversation of our time to get the populace in general to accept social changes that will preserve the dominance of the privileged classes, while giving the masses what the privileged classes think they ought to want.
Yet the Great Reset is also a reminder that Charles Fourier's intellectual DNA remains strong among Fabian socialists, and across a broader landscape of alternative ideas as well. Whenever people believe that it's an effective strategy to imagine a perfect future and then try to come up with reasons why it's possible—rather than, say, trying to figure out what futures are possible and then trying to choose the best options from that set—the whiff of lemonade oceans is easy to catch. For that matter, when activists in any part of the political landscape insist that there's nothing to be learned from the past, and that it really isn't a sign of insanity to do the same thing over and over again and expect different results, it's hard to miss the echo of the former Fourierists who created nineteenth-century socialism, trying one gimmick after another to make an unworkable theory work, and waiting over and over again for the extra moons to rise and the anti-lions to show up.