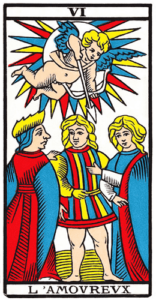 With this post we continue a monthly chapter-by-chapter discussion of The Doctrine and Ritual of High Magic by Eliphas Lévi, the book that launched the modern magical revival.  Here and in the months ahead we're plunging into the white-hot fires of creation where modern magic was born. If you're just joining us now, I recommend reading the earlier posts in this sequence first; you can find them here.  Either way, grab your tarot cards and hang on tight.
If you can read French, I strongly encourage you to get a copy of Lévi's book in the original and follow along with that; it's readily available for sale in Francophone countries, and can also be downloaded for free from Archive.org. If not, the English translation by me and Mark Mikituk is recommended; A.E. Waite's translation, unhelpfully retitled Transcendental Magic, is second-rate at best—riddled with errors and burdened with Waite's seething intellectual jealousy of Lévi—though you can use it after a fashion if it's what you can get. Also recommended is a tarot deck using the French pattern:  the Knapp-Hall deck (unfortunately out of print at the moment), the Wirth deck (available in several versions), or any of the Marseilles decks are suitable.
Reading:
"Chapter Six:  The Medium and the Mediator" (Greer & Mikituk, pp. 251-256).
Commentary:
The astral light or great magical agent, the subtle substance through which magic has its effects, has been the theme of more than one previous chapter in our text.  So far, however, the discussion has been mostly theoretical in nature.  In the present chapter Lévi makes the transition from theory to practice and explains how the astral light can be mastered and directed by the aspiring mage. He also explains why developing a strong, focused, and unhindered will is the central task of the aspiring mage—and these explanations, of course, are one and the same.
The astral light, that subtle and all-pervading presence that surrounds us and penetrates us and binds the galaxy together (ahem), is a blind force. It takes up whatever patterns might happen to be held in consciousness—any consciousness—and it replicates those patterns in any other consciousness that might happen to be receptive to them. Your consciousness, dear reader, is constantly setting patterns in motion in the astral light, but so is the consciousness of every other being in the world, incarnate or discarnate. The cat on the sofa, the spider on the wall, the potted begonia on the windowsill, and the blue-green algae nestled down in crevices in the wall outside are also broadcasting the patterns in their consciousness into the astral light.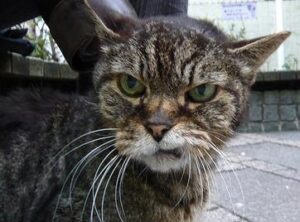 So, of course, is every other human being in the area.  Patterns in the astral light do seem to be subject to some equivalent of the inverse-square law, the rule that causes the heat from a fire (say) to decrease according to the square of the distance between you and the flames; all other things being equal, the mental vagaries of people close by you affect you more than do those of people on the other side of the world—but even so, if there's more than about two people per square mile where you live, you're going to be affected by their thoughts and feelings.
So there you are, sitting in your favorite chair and trying to meditate. The spider on the wall is drooling with gluttonous anticipation as it closes in on a tasty dust mite, the begonia is burbling to itself with pleasure as the sun splashes over its leaves, the blue-green algae are doing the same thing but with less subtlety and tact, and the cat on your sofa is in a storm of rage and resentment because your breakfast smelled better than hers. Meanwhile one of your neighbors is watching a soap opera, another is in the middle of a hangover after last night's bender, a third is wishing she could murder her boss and is vividly imagining what she wants to do with his dismembered body, and a fourth is surfing pornographic sites online with one hand on the computer mouse and the other hand, well, let's just ignore that for the moment, shall we?
All these activities are setting the astral light into motion. All of them are impinging on your mind as you sit there in your chair, trying to keep your mind focused on the theme of your meditation. That's a very large part of the reason why meditation is hard work:  you aren't just focusing your own thoughts, you're pressing gently down on the fabric of the astral light and holding it smooth and still despite all its attempts to wiggle out from under the pressure, and despite all the disturbances that everyone and everything else is putting into it. Once you learn to master it, it becomes a vehicle for your intention and your intuition, and you become a mage.  In the words of the old recipe for rabbit stew, though, first you must catch your rabbit!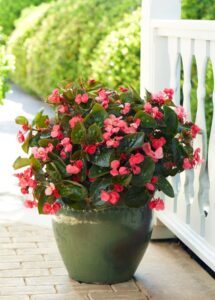 It's in this sense among others that the astral light is twofold, as Lévi explains. It is a good servant but a bad master; it is at once the cap of liberty on the head of the free person and the chain around the neck of the slave. If you submit to it, it will rule you, and in life and death it will drag you back down to the lowest common denominator of consciousness.  If you master it, it will exalt you, and enable you to attune yourself step by step to sources of power, wisdom, and beauty far beyond the human level.  The choice is yours, and it confronts you at every moment. No matter how far you fall, you can always turn upward again; no matter how high you rise, you can always slip and fall back down.
Here as elsewhere, however, habit reigns. If you make a sustained practice of acting instead of reacting, choosing your own path and following it instead of being the passive plaything of outside influences, doing this becomes steadily easier for you.  If all you can do to start with is make one part of your behavior subject to your will, even if it's the smallest and silliest of things, that will begin the process. The astral light is a blind force; even a small and silly act of will gives you a little more capacity to will, and if you build on that and keep working, what started out small and silly will become a mighty and utterly serious force.
And that, my children, is the first great secret of magic:  any act of will performed for its own sake, if persevered in, becomes a portal to the mastery of the astral light.  This is what Lévi was talking about a few chapters back when he described the peasant woman spending a penny she needs for other things to buy a candle to burn at the shrine of a saint.  Intellectuals and sophisticates scoff at such a habit because it seems absurd. It is absurd; that's precisely what gives it its power.  The fastest way to strengthen the will and attain the capacity to direct the astral light is to take up a practice that has no other benefit at all—one that also conflicts with the basic drives we share with cats, spiders, begonias, and blue-green algae, not to mention our neighbors—and persevere in that practice no matter what.
Yes, this is the core purpose of the basic magical practices I've been recommending all these years. Set aside half an hour a day, every day, to perform a basic ritual, practice discursive meditation, and cast and interpret a divination, and day by day you extract yourself from the grip of the astral light and become its master instead of its servant. Of course you can do the same thing with any other set of practices. If you're a Christian in a sacramental church, like Lévi's peasant woman, you've got no shortage of options; most other traditional religions are similarly well supplied with things to do for no earthly reason.  The magical practices I teach have important secondary effects, which are different from those of the religious practices just referenced—but of course the practices in one religion differ similarly from those of others, and even within one religion there are comparable differences. You will get different places and experience different things, for example, from saying a daily Rosary than you will from establishing a daily devotion to St. Michael the Archangel—though the basic benefits will be similar.
Lévi sums up this phase of his instruction neatly through the metaphor of Archimedes' lever. The Greek geometer and inventor Archimedes, as some of my readers will remember, said that he would move the world if only someone provided him with a long enough lever and a place outside the world on which the lever could pivot.  Metaphorically, this is what the successful mage does. His lever is the astral light, which can move anything, but it can only have its full effect if it rests on a pivot outside the world of nature, which here includes human nature.  Lévi's proposed pivot is the philosophy of magic, which subjects everything to reason (including reason itself) and recognizes the secret identity of all apparent opposites.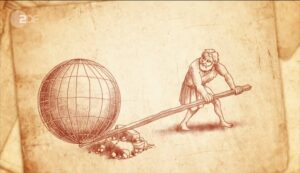 One of the advantages that we have and Lévi did not is that occultists picked up his ideas the moment he put them into circulation and got to work elaborating and testing them. The result is a richer view of the magical cosmos than Lévi himself possessed.  One aspect of that more detailed vision is the concept of multiple states, conditions, or (as they are usually called) planes of being. From this later understanding, Lévi's insight can be expressed even more clearly. You cannot exert conscious control over the forces of any plane while acting purely on that plane; you have to rise up and act on the plane above it, and from there, the twofold forces of the lower plane are at your disposal.
We all experience this every day in our own bodies. The oddly shaped structure of meat, gristle, blood and bone that gives us our purchase on the material plane has no power over that plane by itself. Activated by the life force, it becomes capable of changing the world of matter. Move up another plane, to the level that occultists call the astral plane, and the life force can be directed at will—anyone who has ever experienced sexual arousal in response to a mental image knows this from personal experience. The astral plane, in turn, can be shaped at will by those who can act on the mental plane, the plane of meanings, purposes, and values. Most human beings have at best a fingernail grip on the mental plane, which is why our thoughts and feelings run away with us so often; thoughts and feelings belong to the astral plane, and so cannot be directed at will from that plane, only from the one above it.
Yes, there is always the option of using artificial methods to exert force on a plane without going to the next plane up. You do this, dear reader, whenever you allow the dead weight of your own body rather than the living force of your muscles to push on something.  That application of the principle is harmless and useful enough, and among the methods of magic that rely on the same principle, some are equally harmless and useful—for example, breathing exercises as a way to direct the life force. Others are not. The habit of whipping oneself up into an emotional frenzy and directing the resulting energy into a magical working will get results, but it also tends to lock you into that emotional state; you become its servant rather than its master, and unpleasant consequences follow in due order.
This is why Lévi stresses that passion is a fatal weakness in the mage.  The word "passion" itself, as he points out, comes from the same Latin root as "passive."  Competent mages are never passive.  When they are active, it is because they choose to act; when they are receptive, it is because they choose to receive, and when they refuse action and reception alike, and withdraw into themselves, that too is a matter of choice. This is not an easy state to attain, and once attained, it takes continued work to remain there.  Once achieved and maintained, though, it is the key to freedom and creative power.
This is why the most important work of magic any human being can perform is initiation—the process of becoming a mage, of achieving that state of inner balance, that freedom of the will and imagination that opens the door to the heights of magical attainment.  To the serious student of magic, every other practice is secondary to this, and most other magical workings are unnecessary except in a purely temporary sense; achieve that state of freedom, and most of the other things you are likely to want will fall into your hands all by themselves.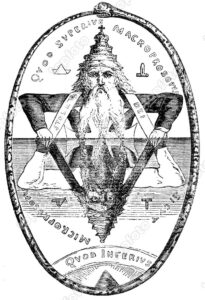 There's an old Jewish legend about King Solomon that traditional occultists like to repeat. The story goes that the young Solomon was offered a blessing by the god of Israel.  Name it, the divine voice said, and it's yours. Do you want love, wealth, power, fame, long life? Solomon thought about it and asked for wisdom.  The god of Israel granted his wish, and told him that since he had wisdom, all those other good things would come his way as well. That story makes the same point Lévi makes in this chapter, and the parallel isn't accidental: this is the sixth chapter, after all, and 6 is the number of the six-pointed star or, as it's also called, the Seal of Solomon.
Notes for Study and Practice:
It's quite possible to get a great deal out of The Doctrine and Ritual of High Magic by the simple expedient of reading each chapter several times and thinking at length about the ideas and imagery that Lévi presents. For those who want to push things a little further, however, meditation is a classic tool for doing so.
Along with the first half of our text, I introduced the standard method of meditation used in Western occultism:  discursive meditation, to give it its proper name, which involves training and directing the thinking mind rather than silencing it (as is the practice in so many other forms of meditation).  Readers who are just joining us can find detailed instructions in the earlier posts in this series. For those who have been following along, however, I suggest working with a somewhat more complex method, which Lévi himself mention in passing:  the combinatorial method introduced by Catalan mystic Ramon Lull in the Middle Ages, and adapted by Lévi and his successors for use with the tarot.
Take the first card of the deck, Trump 1, Le Bateleur (The Juggler or The Magician). While looking at it, review the three titles assigned to it:  Disciplina, Ain Soph, Kether, and look over your earlier meditations on this card to be sure you remember what each of these means. Now you are going to add each title of this card to Trump II, La Papesse (The High Priestess): Chokmah, Domus, Gnosis. Place Trump II next to Trump I and consider them. How does Disciplina, discipline, relate to Chokmah, wisdom?  How does Disciplina relate to Domus, house?  How does it relate to Gnosis?  These three relationships are fodder for one day's meditation. For a second day, relate Ain Soph to the three titles of La Papesse. For a third day, relate Kether to each of these titles. Note down what you find in your journal.
Next, combine Le Bateleur with Trump III, L'Imperatrice (The Empress), in exactly the same way, setting the cards side by side. Meditate on the relationship of each of the Juggler's titles to the three titles of the Empress,  three meditations in all.  Then combine the Juggler and the Emperor in exactly the same way. Then go on to the Juggler and the Pope, giving three days to each, and proceed from there. You'll still be working through combinations of Le Bateleur when the next Lévi post goes up, but that's fine; when you finish with Le Bateleur, you'll be taking La Papesse and combining her with L'Imperatrice, L'Empereur, and so on, and thus moving through all 231 combinations the trumps make with one another.
Don't worry about where this is going. Unless you've already done this kind of practice, the goal won't make any kind of sense to you. Just do the practice.  You'll find, if you stick with it, that over time the relationships between the cards take on a curious quality I can only call conceptual three-dimensionality:  a depth is present that was not there before, a depth of meaning and ideation.  It can be very subtle or very loud, or anything in between. Don't sense it?  Don't worry.  Meditate on a combination every day anyway. Do the practice and see where it takes you.
We'll be going on to Chapter 7, "The Septenary of Talismans," on November 8, 2023. See you then!