No, I'm not going to put much time here into discussing the last few weeks of political gyrations in the US. I grant that it was highly entertaining to watch politicians who spent most of 2020 insisting that rioting is a perfectly acceptable form of political activity throwing a fine tantrum when the other side took them at their word.  It was just as entertaining to watch the social-media barons shoot themselves through all four cheeks at once, by way of a frantic mass purge of dissidents that gave competing venues a boost no amount of advertising could have brought them—and then there was the enticing spectacle of Wall Street melting down right out there in public because a bunch of day traders on Reddit carried out the kind of market scheme that, according to the official narratives, only the obscenely rich are supposed to do. Still, there are plenty of other places online and off where those ironies can be savored, and plenty of other things we need to talk about as America's ancien régime enters its twilight.
It's been pointed out that politics is downstream from culture—in less gnomic terms, that changes in culture come first and shifts in politics echo them later on.  This is true, but the same insight can be taken further. Culture, in exactly the same sense, is downstream from imagination.  Trace out any of the convulsive political changes that have shaped history and you can follow them back through cultural shifts to the thoughts and dreams of visionaries on the fringe. It's in this sense that, as Shelley claimed, poets are the unacknowledged legislators of the world:  before the political turmoil comes the cultural shifts that make it inescapable; before the cultural shifts comes the whispering in the collective imagination that makes them thinkable.
The fact that poets are the unacknowledged legislators of the world, though, doesn't guarantee that they will pass good laws. Late last year we discussed the career of Charles Fourier, the giddy French visionary who invented socialism. For a century and a half after his time, his crackpot daydream of a perfect world where everyone labored joyfully out of sheer passional attraction spawned attempts to enact some comparable utopia in the real world, with results that ran the gamut from the thousand failed communes of the post-Sixties US counterculture to the gulags of the Soviet Union and the killing fields of Cambodia.  In the same way, it's possible to draw a direct line from the dreams of the Beat poets in the years immediately following the Second World War to the politics of the United States today. Read Allen Ginsberg's Howl sometime and you'll find that its incoherent mishmash of sentimentality and blind rage makes an astonishingly good foreshadowing of today's political climate.
There are plenty of other examples. I've noted here before, for example, that J.R.R. Tolkien's fantasy fiction has become a template for modern politics that is as pervasive these days as it is hopelessly dysfunctional.  For decades now, people on all sides of the political landscape have reflexively defined their opposition as Sauron incarnate, and then tried to make some gimmick or other fill the place of throwing the Ring into Mount Doom. (In the distance, I hear the winsome voice of a constitutional peasant:  "Effective political change derives from the participation of the masses, not from some farcical volcanic ceremony."  To which today's political activists respond exactly like King Arthur:  "Shut up!  Shut up!")
Those of us who are interested in navigating the very troubled future ahead of us thus need to keep shifts in the collective imagination in mind. An example, one that seems very much worth tracking just now, surfaced a little while back in the pages of Wired Magazine.
Yes, I read Wired from time to time. It's one of those dull faux-alternative rags that pretends to be edgy and iconoclastic while groveling at the feet of the conventional wisdom and giving enthusiastic tongue baths to whatever vapid notions happen to be in vogue among today's corporate aristocracy, but if you want to keep up with the latest fashionable technobabble, there's no better place to look.  Every so often, for that matter, there's an article that's actually interesting.  The one I have in mind is an example of the latter species.
Back in 1995, Kirkpatrick Sale published a thoughtful book titled Rebels Against the Future, which took up the cause of the original Luddites and argued that they had been right after all. The Luddites, as some of my readers may remember, were working class people in late 18th and early 19th century Britain who rejected the industrial revolution in its early days, and tried to defend their livelihoods and their identities as skilled craftspeople by wrecking the machines that were putting them out of work and driving them into poverty and misery. Of course they were crushed.  Their leaders were hanged and a great many of the rank and file were shipped to labor camps in Australia, Regency Britain's equivalent of Siberia.  Thereafter—well, anthropologists examining British skeletons have reliably found that signs of severe malnutrition and crippling poverty are more common in the remains of 19th-century working people than they are in bones from any earlier period, including the grimmest parts of the Middle Ages.
Inevitably, the Luddites have been favorite whipping boys for the progress-minded ever since. Sale rejected that easy contempt and made a solid case for their cause.  That deviation from the officially approved dogmas of our time, in turn, was intolerable to Kevin Kelly, one of the founders of Wired.  The article describes him as the magazine's "resident techno-optimist." Given the credulousness with which Wired articles parrot even the most absurd Tomorrowland fantasies, that's saying something, and if Sale had been prepared to exploit the resulting weaknesses, he would have come through the encounter in fine shape.
Unfortunately Sale had his own weak spot, and Kelly targeted it with a cold ruthlessness that might have been admirable in a better cause.  Like many other critics of progress then and now, Sale was convinced that industrial society could not keep pursuing endless material expansion indefinitely. A strong case can be made that he was right, but he took the further, fatal step of convincing himself that this meant industrial society would crash to ruin sometime soon.  That was the weakness Kelly targeted.  With the tape recorder running, he whipped out a check for $1000 and insisted that Sale place a bet on when this collapse would happen. Sale fell for the trap and made the bet.  The date he chose was 2020, and of course he lost.
One point worth noting here is that Sale didn't lose by that much.  He specified three markers of collapse: an implosion in the dollar, leading to a depression worse than the 1930s; a revolt of the poor against the rich; and an unprecedented number of environmental catastrophes. He got one and a half of those, but the bet specified all three, so he lost.
This kind of bet was a standard gimmick for a while among cheerleaders of infinite progress, serving much the same role in their rhetoric that the stunts of James "The Amazing" Randi played in the debating arsenal of rationalist pseudoskeptics during the same period. The thing that fascinates me most about the gimmick is that in every case I've ever heard of, such bets only went one way.
Imagine, by way of a counterexample, that Sale had turned the tables. "No," he might have said, "let's make a different bet. You tell me when you think we're going to get the future your magazine babbles about—fusion power, space colonies, and the rest of it.  You put a date on it, and then we'll bet a thousand dollars each and see who's right."  If Kelly had plumped for 2020, even if he'd specified some exceedingly modest version of that future—say, at least one commercial fusion power plant putting electricity into the grid, and at least 500 human beings living full time off the Earth's surface—Sale would be a thousand bucks richer right now.
What puts teeth into this counterexample is that in 1995, if you tried to tell the readers of Wired that a quarter century in the future, fusion power would still be an unsolved problem, manned space travel would still be limited to old-fashioned capsules atop rockets going to low Earth orbit, and so on, you'd have been jeered off the letters page. The conventional wisdom in those days insisted that by 2020 we'd surely have gotten past those baby steps toward the stars. Had Sale demanded the bet I've suggested, Kelly would have landed in the same awkward position that, in our timeline, he inflicted on Sale.  If he refused to bet, how could he keep on insisting in public that of course all these wonderful things would happen sometime soon?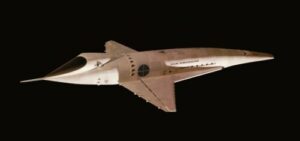 Behind this awkwardness is the most unmentionable fact of our time, the failure of progress to live up to its promises.  It's worth going back a few decades to consult the solemn predictions of qualified experts and the mass media, and compare where we were supposed to be by 2021 with where we actually are.  The differences are stunning. It's not merely that we don't have fusion power, space colonies, or a hundred other gizmocentric fantasies that were supposed to be sure things, right on down to the hoverboards in the imaginary 2014 of Back To The Future. It's also worth noting that here in the United States we have rates of infant mortality comparable to those in Indonesia, a level of infrastructure decay reminiscent of the last years of the Soviet Union, and a political system in the kind of advanced rigor mortis that usually precedes cataclysmic change.
None of those things were supposed to happen.  According to the last fifty years of officially approved utterances by supposedly qualified experts, there were only two options for our future—either a shiny technological wonderland complete with fusion reactors, space colonies, and affluence for all, or a quick plunge into cataclysmic annihilation, with or without a plucky band of survivors to stand around as the credits roll. In Bucky Fuller's memorably dense phrase, the choice we suppsedly faced was between utopia and oblivion. (I've occasionally considered calling that particular rhetorical gimmick the Fuller Fallacy.)  It may seem odd that the second, apocalyptic option has always been part of the approved narrative, but there's a very good reason for it, and Kelly's bet with Sale put that reason in a helpfully clear light.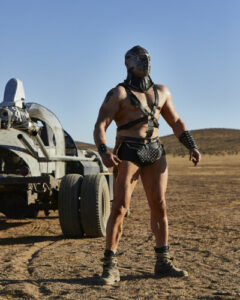 The point to all those apocalyptic predictions, after all, is that they're even more inaccurate than the failed narratives of progress.  Promoters of progress need such things the way a boxer in training needs a punching bag.  If you can constantly point to people who made inaccurate predictions of sudden catastrophe, and just as constantly repeat "Look how wrong they were!"—why, you might be able to distract attention from all the times that your predictions fell flat on their faces, and you might then be able to keep people believing that your latest promises of pie in the sky will turn out a little less inaccurate than all the others proved to be.
Apocalyptic fantasies thus play a central role in the rhetoric of progress. They're part of the script, filling an important place among the canned speeches that are supposed to be mouthed by the losing side in the morality play of Progress Triumphant.  If you happen to be an unbeliever in today's industrial societies, unconvinced by the propaganda of progress, you can expect to face a remarkable amount of pressure to conform to the equal and opposite fallacy of apocalypticism. I've dealt with that pressure routinely since I first started blogging about the future of industrial society a little less than fourteen years ago. For all I know, if I didn't have the very mixed advantages of Aspergers syndrome, which renders me more or less invulnerable to social pressure, I'd have fallen into the same trap long ago.
I expect to see the apocalypse narrative pushed even more stridently in the years immediately ahead, and for good reason:  it's becoming increasingly hard for people outside the coddled elites of our society to keep believing in the secular mythology of progress. I don't expect many people to admit that outright—not yet, probably not for years to come—but brandishing over-the top apocalyptic predictions that are meant to fail so that predictions of progress can look a little less wrong?  That's going to be a growth industry.
It's going to be a growth industry, in turn, because the alternative is facing the future that our choices have actually set in motion.  It's not as though predicting the future is all that difficult, after all, so long as you don't wear either the rose-colored glasses of the cult of progress or the crap-colored glasses of the cult of apocalypse.  As an example, here's a prediction written fifty years ago. I'd like my readers to compare it to the world they live in today.
"Glowing advertisements of undiminished progress will continue to rain down upon us from official quarters; there will always be well-researched predictions of light at the end of every tunnel. There will be dazzling forecasts of limitless affluence; there will even be much real affluence. But nothing will ever quite work the way the salesmen promised; the abundance will be mired in organizational confusion and bureaucratic malaise, constant environmental emergency, off-schedule policy, a chaos of crossed circuits, clogged pipelines, breakdowns in communication, overburdened social services. The data banks will become a jungle of misinformation, the computers will suffer from chronic electropsychosis. The scene will be indefinably sad and shoddy despite the veneer of orthodox optimism. It will be rather like a world's fair in its final days, when things start to sag and disintegrate behind the futuristic façades, when the rubble begins to accumulate in the corners, the chromium to grow tarnished, the neon lights to burn out, all the switches and buttons to stop working. Everything will take on that vile tackiness which only plastic can assume, the look of things decaying that were never supposed to grow old, or stop gleaming, never to cease being gay and sleek and perfect."
That's Theodore Roszak's prediction of the future of technological society from his 1972 book Where the Wasteland Ends. Like several other thoughtful writers of that vanished era, he managed to step outside the fake dichotomy between perpetual progress and sudden collapse, took a good look at the world around him, and was able to get a clear sense of where that world was headed.  Unlike the true believers in progress and apocalypse, of course, he was also right.
The same point can be made equally well, of course, by the most misunderstood prediction of the future made in those same years, 1973's The Limits to Growth. So much nonsense is still being flung about concerning that much-maligned book that it's worth looking yet again at the standard run, the authors' best estimate of how industrial society would fare as its attempts at infinite growth try to plow through the hard limits of a finite planet.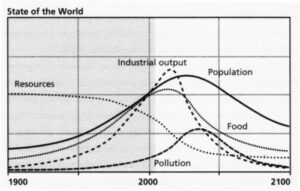 Familiar as this graph will doubtless be to my readers, two points about it are worth repeating here. The first is that it isn't a prediction of fast collapse—or of any other kind of collapse, for that matter.  Rather, it's a prediction of decline.  Resources dwindle gradually, food supply and population rise and fall in long slow curves, and though industrial production worldwide drops more sharply than it rose, in 2050 it's still significantly higher than it was in 1950. To borrow a turn of phrase from T.S. Eliot, this is the way that progress ends, not with a bang but a whimper.
If Kevin Kelly had ambushed the authors of The Limits of Growth with a demand that they put a date on the sudden collapse of everything, in other words, he would have gotten a tired look and a patient explanation which, to judge by other examples of the same conversation I've witnessed, would have gone zooming right over Kelly's head. What's more, that graph shows only one run of many in the book; it's the one that reflected the best information the authors had at the time, but they also did runs in which the world's resource supplies turn out to be twice as ample as the best 1972 estimates suggested, and so on. (Spoiler alert:  the curves are the same, they just take a little longer, rise a little further, and fall a little more steeply.)
The second point is that this maligned and misunderstood map of our future has turned out to be much more accurate than either of the acceptable alternatives splashed around then and now. Despite an abundance of handwaving on the part of the prophets of perpetual progress, the brave new world of fusion power, space colonies, and all those other facile daydreams of human omnipotence is just as far away today as it was in the early 1970s.  Despite an equal abundance of handwaving on the part of the prophets of imminent doom, for that matter, we're still here.  Meanwhile, the sad and shoddy world of chronic technological failure that Theodore Roszak predicted has arrived on schedule, exactly as advertised, and the remorseless curves of population, resource depletion, food availability, and the like have continued to track those marked out in the standard run of The Limits to Growth with a fair degree of exactness.
Thus the concept that needs to find a place in the imagination of our time is that instead of living on the brink of Tomorrowland or the brink of apocalypse, we are living in the last years of progress, well into the opening phases of the era I've called the Long Descent. The future that crouches in front of us, preparing to spring, has nothing to do with the paired fantasies of progress and apocalypse and everything to do with the long, slow, uneven decline that has filled the twilight of every other civilization.  Venues such as Wired are still hawking the same old technofetishistic dreams as always, with the anxious enthusiasm you'd expect to see from true believers in any other failed prophetic religion, but it's taking an increasingly strenuous effort to ignore the markers of decline and keep pretending that all those shopworn clichés out of 20th century sci-fi really will come true someday.
Meanwhile the pace of industrial civilization's decline picks up a bit with each passing year, and those small but cumulative increases are adding up.  Will there be new technologies hitting the market, a breakthrough here and there, maybe another set of human bootprints on the Moon?  Of course, but those will take place against a backdrop of accelerating deterioration and contraction, in which the latest heavily ballyhooed technologies never quite manage to outweigh the slow but inexorable downside movements of an increasingly troubled age, notional economic booms coexist comfortably with spreading poverty and slowly failing infrastructure, and pundits and politicians insist gamely that progress is still chugging ahead while more and more of the population struggles for bare subsistence and the temporary triumphs of the recent past fade gradually into memory, and then into legend.
You won't find any of that addressed in the pages of Wired, though, or in the other places where cheerleading about the inevitable triumph of the Great God Progress takes the place of serious reflection about where we're headed and whether any sane person would want to go there. Nor, of course, will you find it addressed in the venues where apocalyptic claims are in fashion. It's a sure sign of a society in extremis when the realities that are most obvious in people's lives are precisely those that next to nobody is willing to discuss in public. That being the case, dear reader, you may want to brace yourself, because we've got a wild ride ahead of us.