A word or two about history before we proceed.
Two weeks ago, in response to my discussion of John Chapman aka Johnny Appleseed, I fielded the inevitable comment from the inevitable reader who insisted that Johnny Appleseed was a Bad Person because he played a role in the westward expansion of the United States. When I responded by saying, sure, you can impose that sort of rigid ideological judgment on Chapman if you want to, I got a tirade back, talking about how awful it was that history classes used to teach that people like Chapman were Good People, because now we know that they were Bad People. My response to this, in turn, expressed a lack of enthusiasm for this sort of stunningly simple-minded flattening-out of history.  That was the end of the conversation; I didn't mind this too greatly, because the other standard move from the other side in that type of conversation is a shrieking profanity-laced meltdown, and I find those very dull.
Such reductions of history's rich complexity into cheap morality plays are embarrassingly common, and of course—as my reader noted—they've been common for a good long time, though which historical figures have been called Good People and which have been called Bad People has of course changed repeatedly with the vagaries of fashion. The current fad for simplistic denunciations of American historical figures can be seen, in fact, as blowback from the era of equally simplistic glorifications of those same historical figures.  Both these simplifications have the same goal, which is keeping people from learning anything from history.  Only when you get past dumbed-down caricatures of history stocked solely with Good People and Bad People, after all, can you use the past to help you recognize the mixed motives and bitterly tangled ethical status of the personalities and movements of the present day. Only then can you ask questions such as "And what happened the last time that was tried?" and others equally lethal to the pretensions of the status quo.
These reflections are relevant to the current theme of posts, because most of the people we'll be discussing have been assigned the status of Bad People in a slightly different version of the same shoddy historical melodrama.  They're labeled Bad People, to be precise, because they failed to conform to early twenty-first century industrial society's notions of the onward march of science and reason. The last thing I want these posts to do, accordingly, is to convince anyone to flip that label around and label the people I'm discussing Good People, while insisting that those who did further the onward march blah blah blah are therefore Bad People. History is richer, more complex, and far, far more troubling than that.
With that in mind, we can proceed.
Johnny Appleseed, the central figure in the essay I posted two weeks ago, wasn't a diviner, a mage, an astrologer, an alchemist, or any of the other standard types of American occultist. On the other hand, he was an American archetype of a kind very well represented in the history we're exploring.  In and out of occult circles, our culture pups them remarkably often:  ordinary people from ordinary backgrounds who up and reinvent themselves in some uniquely individual way, and go on to have an outsized impact on our national life.  Johnny Appleseed was one of these, and so is the figure I want to discuss in this week's post, Andrew Jackson Davis, the Poughkeepsie Seer, the first important homegrown American occult philosopher.
In the middle years of the nineteenth century, when Davis hit his stride, occultism in America was still mostly drawing its inspirations from European traditions and teachings. (Phineas P. Quimby, the man who would change that, was already brooding over the powers of mind by then, but his ideas didn't erupt like a supernova in the skies of American occultism until later.)  Just as it took the visions of Emanuel Swedenborg to send Johnny Appleseed striding into the forest to become America's red-cheeked Dionysus, it took the labors of another significant figure of Europe's alternative spiritual scene to make the Poughkeepsie Seer what he was.  Davis wasn't the only American occultist to be inspired by the figure in question, either. It's safe to say, in fact, that American magic would never have become what it was without the influence of Franz Anton Mesmer.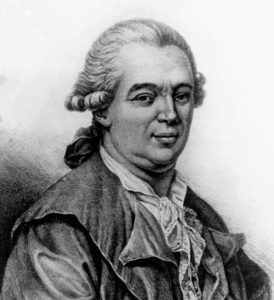 Most of the people these days who have heard of Mesmer think that he was the inventor of hypnotism.  He wasn't; hypnotism was manufactured out of fragments of his teaching long after he was dead.  What Mesmer actually did was something far, far worse. He transgressed against the most jealously defended taboo of Western science and touched the electrified third rail of the Age of Reason.  That is to say, he discovered the life force.
Outside the modern industrial West, it's worth noting, this wouldn't even make the local news. The vast majority of human cultures around the world and across the ages have known that this curious thing we call "life" is closely associated with a force or influence which can be concentrated, dispersed, stored, directed, and worked with in a range of ways, using methods that don't vary that much from culture to culture or from age to age. The vast majority of human languages have a common word for the life force, usually but not always associated with breath. If you're Chinese, you talk about qi; if you're Japanese, you talk about ki; if you're speaking one of the many languages of the Indian subcontinent descended from Sanskrit, you talk about prana or some very close equivalent; if you're a member of the !Kung tribe of the Kalahari Desert in southern Africa, you talk about n|um—the ! and the | are both clicks, which are used as consonants in the !Kung language.
For that matter, if you watched the first Star Wars movie ("Episode 4") and let the others sink into the oblivion they deserve, you won't be too far off track, because the Force was George Lucas' version of the life force (borrowed from ki, which features in the Japanese samurai flicks he looted so systematically). In that original movie, furthermore, the things that the Force does—clouding minds, controlling muscles, extending perceptions—are things that people have been doing with the life force since before we finished becoming human.  I sometimes think that all the absurd and flashy special effects the later movies loaded onto the Force happened because Lucas suddenly realized how close he'd come to tabooed territory, and hurried to fill his later flicks with cheap fantasy as a kind of self-inflicted penance for his sins.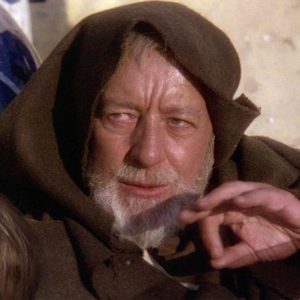 Franz Anton Mesmer didn't make films, so he didn't get away so lightly. He was an Austrian physician, born in 1734, who made the mistake of trying to apply scientific methods to one of the subjects that scientists aren't supposed to think about exploring.  His experiments convinced him that a life force, which he called "animal magnetism," emanates from all living things; it surrounds us, it penetrates us, it binds the galaxy together.  (Yes, he almost said this word for word.)  He found that he could concentrate, disperse, store, and direct animal magnetism, and worked out various ways to use it for healing.  One of the things he learned to do with it was to put people into trances.  As far as I know he never used it to make somebody say "These aren't the droids you're looking for," but the principle was pretty much the same.
Mesmer's complicated career is a story all its own, but it's not particularly relevant to our tale. What matters here is that mesmerism, the system of working with animal magnetism that Mesmer created, turned out to be easy to teach and easy to learn, and books brought it to the newborn United States in due time.  By the 1830s, traveling mesmerists made a living all over the young republic giving lectures and demonstrations, and so it was that in 1843 one such mesmerist named Dr. J.S. Grimes arrived in Poughkeepsie, New York with that in mind.  In the course of one of the lectures, he tried to mesmerise a young man named Andrew Jackson Davis, the dirt-poor son of the town drunk.  That initial attempt at trance had no effect.  After Grimes left town, however, a local tailor who had learned a little mesmerism tried again, and not only put Davis into a deep trance, but found that while in trance Davis could diagnose illnesses at least as well as professional doctors, and accomplish a variety of other impressive feats.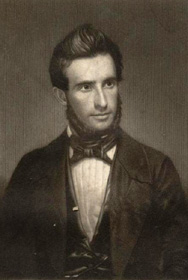 Many more trances followed as these abilities became widely known.  On the evening of March 6, 1844, however, Davis suddenly plunged into a spontaneous trance, and came out of it the next morning forty miles away from home in the Catskill Mountains.  According to his account of this experience, two spirits were waiting for him there—the Roman physician Galen, and none other than Emanuel Swedenborg. These two spirit guides proceeded to instruct him, and then sent him home.  From then on he traveled widely giving public teachings and lectures, and dictated a whole series of sprawling books while in trance. These became wildly successful—his first major work, The Principles of Nature, was published in 1847 (Davis was just 21 at the time) and went through 34 editions in less than 30 years, and his sprawling six-volume treatise The Great Harmonia, published in 1850, saw 40 editions.
Davis liked to insist that he had only read one book in his life, and that was a novel.  As it happens, this wasn't true; it was simply part of the colorful persona he adopted, that of the unspoiled and untutored child of nature whose visionary gifts made up for an absence of schooling.  In reality he read voraciously, and large sections of what he read tended to turn up in his trance discourses, sometimes in highly recognizable form.  As this suggests, like many of the greatest American occultists, he was a bit of a con man and a bit of a snake oil salesman, perfectly willing to paint the lily and gild refinéd gold if that would help him get his message across and make enough money to pay his bills.  Yet Davis was far more than an occult-themed grifter.  He believed devoutly in his own revelations, and scored some remarkable anticipations of later science—he predicted in advance the discovery of two more planets beyond Uranus, for example, and taught the evolution of human beings from animals well before Darwin did.
Davis' economic situation got a lot less challenging when he went on a speaking tour in New England and met Catherine de Wolf.  A wealthy woman twenty years his senior, she became his patron, his lover, and (after getting a divorce via a special act of the Rhode Island legislature—that's what it took in those days) his first wife.  The runaway success of The Principles of Nature added to Davis' income, too, and it also made his reputation in another way.  In there among the colorful descriptions of cosmic evolution, he had written:  "It is a truth that Spirits commune with one another while one is in the body and the other in the higher spheres—and this, too, when the person in the body is unconscious of the influx, and hence cannot be convinced of the fact; and this truth will ere long present itself in the form of a living demonstration. And the world will hail with delight the ushering in of that era when the interiors of men will be opened, and the spiritual communion will be established."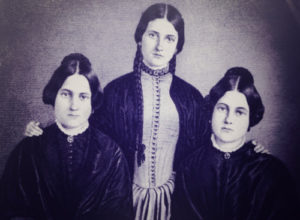 The "living demonstration" arrived promptly the following year.  It was in 1848 when three girls in the town of Hydesville, New York—Catherine, Leah, and Margaret Fox—started hearing tapping noises in their home, and found they could communicate with the invisible tapper through arrangements of the "tap once for yes" kind.  The taps ended up spelling out an ordinary ghost story—a transient murdered and buried in a basement, seeking proper burial for his bones—but this once, the tale didn't stay in the usual habitat of late-night firesides and the like. It leapt into the newspapers, became a cause celebré on an international scale, and encouraged first dozens, then hundreds, then thousands of people to try to contact spirits on their own.
What made this significant is that they didn't wait around for phantoms who had the trick of making tapping noises.  Instead, they used the mesmeric trances that Andrew Jackson Davis had helped make famous, and found that they could get voices—apparently, the voices of the dead—to speak through their lips while they were entranced. Very quickly the most successful practitioners began to attract followings of their own, who came to listen to messages from their dead relatives.  The era of Spiritualism had arrived.
Scholars of the history of religions have sketched out the rhythms by which new religious movements arise—first the charismatic era when wonders abound and attention focuses on iconic individuals whose unique personal talents and foibles give an abiding shape to the newborn movement; then the institutional era when organizations are founded, buildings constructed, doctrines hammered out, and respectability sets in. Spiritualism is among other things a classic example of that process in action.  The history of the movement in the nineteenth century was dominated by individual mediums, some of them international celebrities, who were surrounded by adoring crowds and dogged by accusations of fraud and immorality.  In the twentieth century, by contrast, the history of spiritualism was one of congregations and organizations, most of them very quiet and well integrated into their communities.
These transformations also had a significant impact on the American occult scene.  Two weeks ago I mentioned the way that certain new religious movements attract occultists in their early days, and then shed the occultist portion of their membership once they become older and more respectable. Spiritualism is one of the examples.  In its freewheeling early days it was wide open to almost every form of alternative thought, and a great many American occultists then and for some time thereafter discovered that they could make a tolerably good living going into trance and letting an assortment of dead relatives of audience members speak through their lips.  The traveling Spiritualist medium soon joined the traveling mesmerist on America's roads and early railways, and then largely displaced him.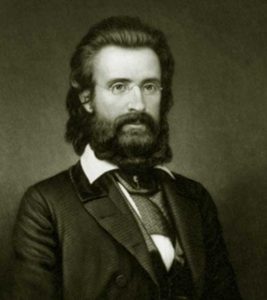 Andrew Jackson Davis, for his part, jumped on the Spiritualist bandwagon the moment it started rolling.  In order to find its feet and establish itself as an enduring presence, Spiritualism needed theory to accompany its first hastily assembled body of practices and its uneven but occasionally astonishing demonstrations.  This Davis was ready, willing, and able to provide.  By the time the Fox sisters became famous, he had learned to enter conscious trance states on his own, without having to rely on the services of a mesmerist.  In that condition he wrote essays, articles, and books in great profusion, proclaiming the Spiritualist gospel to the world.  In the process, he created much of that gospel, using raw materials taken from popular Christianity, Swedenborgianism, Western occult traditions, and his own trance experiences.
He has been called the John the Baptist of Spiritualism, but it's more accurate to think of Davis as a kind of madcap fusion of John the Baptist and St. Paul, the man who proclaimed the coming of the Spiritualist revelation and then gave the new religious movement its enduring theology and conceptual form.  In the process, though, he lent his charisma and his following to the new movement, and in the normal way of things, those who loan these things to a religious movement can count on never having them returned. In a nutshell, that's what happened to the Poughkeepsie Seer.  He morphed from Andrew Jackson Davis, unique American visionary, to Andrew Jackson Davis, promoter of a movement that had many other prominent advocates and could afford to ignore him if he left the fold.
That movement, furthermore, turned out to have serious problems of its own. To begin with, the glorious era of easy communication between the living and the dead proclaimed by the early Spiritualists never quite got around to showing up. Part of the reason was that evidence proving that the utterances of mediums really were messages from beyond the grave turned out to be frustratingly scant.  There were some astonishing individual cases, but the great majority of what came through was trite and formulaic, and there were a great many embarrassing failures—for example, missing people who were contacted in the spirit world and later turned out to be quite alive, or information received from spirits that later evidence proved to be dead wrong.
Far more troubling than this was the explosive growth of fraud in the Spiritualist movement. Given some acting talent, some skill in reading an audience, and a few sleight-of-hand tricks, it's possible to become a very successful fake medium, not least because so many of the people who attend seances so desperately want to believe that they can contact the dead. Spiritualism thus came to the attention of the mighty army of grifters, scammers, and con artists who have played so colorful a role in our national history, and the profession of fake medium became one of the standard career options for those talented souls who aspired to something grander and more lucrative than common or garden variety bunco schemes. By the last decades of the nineteenth century, as a result, public exposures of fraudulent mediums drew even bigger crowds than the mediums themselves did.
As the twin specters of failure and fraud became an ever more important presence at Spiritualist seances, Davis decided to wash his hands of the movement he helped to found and guide, and set out to reclaim his former career as an independent visionary and occult teacher.  His declaration of independence was an 1873 book titled The Diakka and their Earthly Victims.  The Diakka, in Davis' complicated cosmology, are lying spirits.  While Davis insisted that some of the spirits contacted by mediums were genuine spirits of the dead, he noted that many Spiritualist mediums were clearly under the control of dishonest and deceptive entities.  He went on to write many more books expounding the Harmonial Philosophy, as he called his version of occult philosophy, but he was never able to attract more than a very modest following.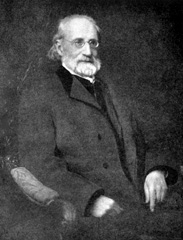 The fact of the matter was that by 1873, Davis had been left behind by the main currents of American occultism. By then New Thought had leapt out of Phineas Quimby's imagination to become a massive presence in the occult scene and American culture in general, and occultists in New York City were weaving together a network that two years later would give birth to the Theosophical Society. Davis accordingly went to medical school in New York, where he met and fell in love with his fellow medical student Della Markham, who like his first wife, happened to be married to someone else. (He'd had a second wife in between Catherine and Della, but that marriage ended in divorce.) They graduated with matching M.D. degrees, she got divorced, they got married, and the couple relocated to Boston, where Davis practiced medicine for a while and then opened a bookstore selling progressive books of all kinds.  By the time he died in 1910, he was almost entirely forgotten.