Have you ever noticed that in America, magic is always mixed up in the popular imagination with premodern Europe?  That's not just an affectation of the Neopagan movement, though it certainly shows up there in spades—consider the way that Neopagan traditions newly coined in America so reliably claim fake origins somewhere in Europe, or for that matter the constant interpenetration of the Neopagan scene with Renaissance Faires and medieval reenactment groups such as the Society for Creative Anachronism.  The hooded cloaks and pseudomedieval gowns, the ceremonial cutlery large and small, the imaginary third degree grandmothers with European connections who featured so heavily in Neopagan origin stories a few decades back—it's all European or, more precisely, faux-European, a romantic facade that has no more to do with Europe than a bodice-ripper romance on a supermarket bookshelf has to do with actual relationships between men and women.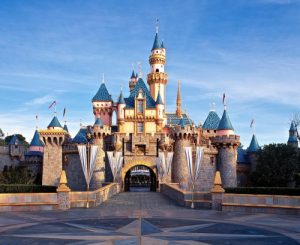 Long before the Neopagan movement became a cultural force, though, that habit was already in place. For an obvious example, think of Disneyland, the Magic Kingdom. "Kingdom" isn't an American political term; we never had a king of our own here, and chucked the colonial rule of England's kings a long time ago. Yet Walt Disney, with his unerring grasp of the lowest common denominator of American bad taste, centered his glorified theme park on a fake concrete castle that's basically a twee gingerbread parody of Schloss Neuschwanstein in Germany. With epic inevitability he called the whole shebang the Magic Kingdom. Of course it had to be a kingdom; can you imagine him calling it a Magic Republic?
What makes that last rhetorical question all the more interesting to me—and all the more relevant to the theme I want to develop here, the quest to make sense of our national future by revisiting certain all-but-erased aspects of its past—is that not so long ago, it wasn't rhetorical at all. The equation of magic with Europe is at its root an equation of magic with the past, the Olde Worlde. (At the bargain-basement levels of the American popular imagination, after all, the past is England, the present is suburban Ohio, and the future, gods help us all, is San Francisco—that's why the Star Trek franchise has the Federation headquartered there.)  A great deal of hard propagandizing over the last half century has gone into that equation of magic with an outworn and foreign past, and it's still fairly brittle:  all you have to do is go looking in those corners of American history that have been deep-sixed by both sides of the contemporary culture wars.
And that, dear readers, is where Johannes Kelpius comes in.
*  *  *
Johannes Kelpius was born in 1667 near the village of Sighişoara—literate vampire fans will know this as the birthplace of Vlad the Impaler—in what is now western Romania and was then part of the Holy Roman Empire.  He attended universities in several German cities, and by the age of 22 was a rising star in the Lutheran theological scene, the author of several books on theology and education. While at college he joined the Pietist movement, the end of Lutheranism that considered a personal relationship with Christ through prayer and right living more important than formal ceremonies and church attendance. To modern ears that sounds remarkably bland, but it was't bland at all in 1689; people were condemned by courts, driven into exile, and occasionally put to death for holding such views.
There was a reason for that, though it isn't something that most religious historians will talk about these days. Pietism in 1689 tended quite reliably to stray into territory that's been marked off for a very long time with a great big DO NOT ENTER sign by rationalist and religious orthodoxies alike. Jakob Böhme, a small town German shoemaker whose naratives of visionary alchemy inspired occultists across Europe from the 17th century on, was standard reading among Pietists in Kelpius' day; so were the writings of the Rosicrucians, a secretive group of Christian occultists active earlier in the century; so were actual textbooks of astrology and alchemy.  The Protestant Reformation of the previous century encouraged people all over Europe to open doors that had been slammed shut centuries earlier by the Inquisition; in Kelpius' time the leaders of the major Protestant sects were trying to push the doors shut again.
That's necessary background if you want to understand the career of Johannes Kelpius' most important teacher, the astronomer and Lutheran minister Johann Jakob Zimmermann.  At that time astronomers were usually also astrologers—casting horoscopes is a good way to fund astronomical research, a point that astronomers in today's world of shrinking budgets for pure research might want to think about—and Zimmermann was no exception; two of his most famous treatises combined detailed astronomical observations of two comets with astrological predictions based on their movements. He also studied the writings of Jakob Böhme and believed that Christ's kingdom on Earth would begin sometime not too long after 1694. All this was too much for Lutheran orthodoxy to take, and he was driven from his pulpit in 1686.
Kelpius went to Hamburg to study with Zimmermann and quickly became a leading member of the Chapter of Perfection, the organization of Lutheran occultists Zimmermann founded. As far as anyone has been able to document, the Chapter of Perfection didn't call itself a Rosicrucian organization, but its teachings, its symbolism, and its habits were so close to those of known Rosicrucian groups that the label is almost impossible to escape.  That was an increasingly difficult thing to be in late 17th century Europe, though  As the mainstream churches clamped down harder and harder on Rosicrucianism and other forms of Christian occultism, the members of the Chapter discussed the options, and eventually settled on a plan that was interesting a great many dissidents in Europe just them:  emigrating to the New World.
There were good reasons for that choice.  Three of the original English colonies on the Atlantic seaboard—Maryland, Pennsylvania, and Rhode Island—had embraced a concept that was utterly unthinkable in Europe in those days:  religious liberty.  Pennsylvania in particular, founded by the Quaker William Penn, actively encouraged religious minorities who were persecuted in Europe to cross the Atlantic and make new homes in America.  Zimmermann and his followers read about German Pietist settlements in Pennsylvania, remembered the words of the Book of Revelation about the Woman in the Wilderness, and raised the money for the trip. Not long before the voyage, though, Zimmermann died unexpectedly, and the rest of the community elected Kelpius as his successor.
The eleven families of the Chapter of Perfection sailed from Rotterdam on January 7, 1694 aboard the Sarah Maria Hopewell, and stopped in London for most of a month. While in England Kelpius visited Jane Leade, an influential writer on Jakob Böhme's work and a visionary in her own right. February found them back aboard and heading west across the Atlantic.  They had a narrow escape from pirates on May 10, but on June 23 they arrived safely at Bohemia Landing, a little village at the northern end of Chesapeake Bay in Maryland—it's called Chesapeake City these days.  A few days later they were in Philadelphia fifty miles north. Shortly after that they bought land on Wissahickon Creek in what was then wilderness and is now part of north central Philly, and started building their community.
If you know your way around the long history of American communes, what followed will be instantly familiar.  There are two basic organizational schemes for communes in this country, the kind where everybody lives together in one big house, and the kind where each family has its own house with a central meeting house somewhere convenient for everyone; the commune on the Wissahickon pioneered the second of these plans.  The meeting hall was a big timber structure 40 feet square with an astronomical observatory on top.  The members built simple houses in the woods around it, and cleared land for gardens and fields.
They kept up an active spiritual life in their new home—June 23, the anniversary of their arrival in the New World and close enough to the summer solstice to make no difference, was their main ceremonial date, but the festivals of the Christian year were also important in their religious calendar. As other settlers moved into the area, the Chapter of Perfection started a school and conducted religious services to which everyone was invited, all the while waiting for the expected signs of Christ's second coming. As capable Christian occultists well versed in a wide range of esoteric lore, they also earned a reputation in the area as the local go-to people if you needed a blessing put on your cattle or thought that someone had hexed you.
Kelpius was as busy in the little earth-sheltered home he built for himself as he had been in the university towns of Germany.  He wrote a book on prayer that's still worth reading, composed hymns for the community, wrote letters of spiritual advice to correspondents all over the colonies, and provided free medical treatment for anyone who needed it, including the local Native people. (That's a classic Rosicrucian habit:  "to profess nothing save to heal the sick, and that gratis" is one of the six traditional laws of the Rosicrucians.)
He also pursued a demanding schedule of spiritual practices and austerities—too demanding, as it turned out. In the bitterly cold autumn of 1707, he fell ill.  Despite medical help from his fellow initiates, he died on January 1, 1708, at the age of 41. Local legend has it that he had succeeded in making the Philosopher's Stone, the great goal of alchemy, and arranged for it to be thrown into the Schuylkill River; as soon as the stone touched the water, it exploded with a flash and a bang.
Once Kelpius was gone, most of his fellow hermits left the community and returned to more ordinary lives in nearby Germantown—that's another common theme in the history of American communes, few of which survive the death of their founders.  Six remained: four of the original party that had crossed the ocean with Kelpius, and two who had joined the community later, a Swiss emigrant named Conrad Matthai and a young Englishman named Christopher Witt.  As the years drew on the remnant of the Chapter sold the meeting house beside the Wissahickon, moved to Germantown, and continued their spiritual and magical practices quietly while supporting themselves with various jobs in the rapidly growing community.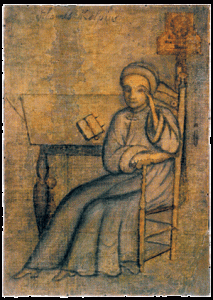 The last survivor of the Chapter, Christopher Witt, lived until 1765 and became a fixture in Germantown society as a physician, astrologer, botanist, clockmaker, musician, and hexenmeister—"wizard" is a fairly good translation of that fine old German word. He was also the painter of the first oil portrait ever painted in the thirteen colonies, which inevitably was a painting of Johannes Kelpius.  To the end of Witt's life he continued to practice the spiritual disciplines he learned from Kelpius, and to provide free health care to the poor; he also taught magic to several students, who went on to help create the grand Pennsylvania Dutch (i.e., Deutsch, German) tradition of American folk magic.
*  *  *
That's the story of Johannes Kelpius.  You won't find him mentioned in most accounts of colonial America, and where he does appear, he and the tradition he represented are generally dismissed as a historical oddity, not something that has any relevance to America today. That's part of a broad and distinctly dishonest bit of historical obfuscation that pervades all sides of today's culture wars.
Quite a few years ago I wrote an essay titled "Magic, Politics, and the Origins of the Mind-Body Problem," which was recently reprinted in an anthology of my essays, The City of Hermes. Much of it isn't relevant to this week's post, but one thing I discovered in the course of researching the article bears directly on the theme I'm exploring here.  Standard accounts of the intellectual history of the early modern period—the period, that is, between the end of the Renaissance and the coming of the Industrial Revolution—like to portray it as a struggle between two competing ways of seeing the world:  the worldview of traditional Christianity on the one hand, and the worldview of the emerging scientific materialism on the other. Those two worldviews and their associated ideologies certainly played important roles at that time…but they were not alone.
There was also a third, equally influential worldview with its own, equally influential reflections in the worlds of scholarship, religion, and politics.  That was the worldview of Johannes Kelpius among many others—a worldview we may as well call occultism, though the word wasn't coined until a couple of centuries later.  As Dame Frances Yates and a phalanx of other scholars of Renaissance and early modern culture have showed conclusively, occultism had a huge cultural presence across Europe from the dawn of the Renaissance in the 14th century until late in the 17th, when it was forced back underground by a tacit alliance between scientific materialists and mainstream Christians. The erasure of that presence remains a live issue today; you can read dozens of accounts of Isaac Newton's life, to cite only one example, without ever learning that he devoted more time to alchemy than to figuring out how gravity works.
The same thing is true of American history.  Figures like Johannes Kelpius are anything but historical oddities—there were a great many of them, and they took part in a major current of our history, which has been erased from public awareness as completely as the many long nights Isaac Newton put into the quest for the philosopher's stone.  It's a particularly striking omission because the suppression of occultism in the thirteen colonies and the United States after 1650 or so was never anything like so complete as it was in Europe. During the years when occultism survived in Europe only among the rural poor or in secretive circles of urban scholars, the United States was awash with magical practitioners, some of them drawing on European traditions, some of them preserving lore brought over from Africa—yes, we'll get to that in due time—and a good many of them creating brand new teachings and practices right here.
To my mind, it's important to bring those American occultists back into our collective memory, and not just because we've still got plenty of occultists here today who might benefit from knowing a little about their own heritage.  The three worldviews I've mentioned—those of traditional Christianity, scientific materialism, and occultism—have, among other things, very different relationships to the concept of historical change.  Traditional Christianity draws its vision of historical change from the pages of the Old Testament; the core idea is that there is a divine revelation and a covenant, from which people gradually fall away, until the resulting disasters humble them and bring them back to the old-time religion.  That's the way traditional Christians in this country tend to think of all historical change:  we're either falling away into this or that appealing error, or we're creeping back shamefacedly to the old truths.
The vision of historical change central to scientific materialism, as readers of this blog will be well aware, differs in almost every respect from the Christian vision. To the scientific materialist, the past isn't the repository of truths to which we'll have to return once we get the bejesus beaten out of us by the consequences of our own folly; rather, the past is a fetid morass of ignorance and superstition from which the brilliant insights of scientific thinkers have freed us, and we have to keep on listening to each new round of brilliant insights from the latest generation of scientific thinkers so we can keep on marching boldly onward toward a shining future of progress that will lead us ultimately to the stars. Where the Christian vision is circular, a repeated process of straying and returning, the materialist vision is linear—what has once been discarded should stay discarded, as the march of progress traces a straight line toward its imaginary future.
Occultism doesn't embrace either of these visions.  When occultists borrow the historical metaphors of traditional Christianity, as they have done now and again, the narrative of straying and returning morphs into a narrative of loss and recovery—not surprising, since much of the history of occultism from the Renaissance on has been a matter of trying to reassemble the fragmentary lore of magic, divination, and occult tradition from the ancient world.  When occultists borrow the historical metaphors of scientific materialism, as they have also done now and again, the vision of linear progress morphs into a narrative of eras and phases of time that establish their own rules and can't be forced into any straight line.
Central to the occult vision of time, rather, is the concept of discovery. Occultists are always finding things—new things, old things, it doesn't matter, so long as they have to be discovered.  The discoveries don't form a linear sequence stretching toward an imagined future, nor do they require abandonment of the present in order to circle back to an imagined past; they're simply discoveries, and each person who encounters them can choose to ignore them, to embrace them, or to use them as inspiration to seek some new discovery.  To Johannes Kelpius, the teachings of Jakob Böhme and the Rosicrucians were discoveries that turned his world upside down and sent him on his way to a destiny he probably could never have imagined; to Christopher Witt, the teachings of Johannes Kelpius transformed his life and helped him make a respected place for himself in the New World—and to us, Christopher Witt, Johannes Kelpius, and the other members of the Chapter of Perfection can be a discovery that opens the door to different ways of understanding who we are, where we came from, and where we might decide to go.
Traditional Christians now and again have liked to portray the United States as a Christian republic; scientific materialists now and again have liked to portray it as a republic of reason. Each of these is partly true—and it's also true in exactly the same measure to see the United States as a magic republic, a land whose history has been powerfully shaped by wizards, alchemists, witches, root doctors, astrologers, folk healers, clairvoyants, and the founders and initiates of magical secret societies. Over the months ahead, I want to tell some of the stories of our magic republic. In the process, I hope to show how we might shed some of the more dysfunctional historical narratives of the recent past, and redirect our imaginations toward more promising ways of approaching the future.